This is an archived article and the information in the article may be outdated. Please look at the time stamp on the story to see when it was last updated.
BAILEY, Colo. — Three veteran Park County sheriff's deputies were shot — one fatally — while serving an eviction notice Wednesday morning in a shooting that also left the suspect dead, the Colorado Bureau of Investigation said.
The incident happened about 9:30 a.m. in the Friendship Ranch subdivision in Bailey, CBI spokeswoman Susan Medina said. Sheriff's deputies closed off the area at Pine Road and Pine Drive.
Medina said the three deputies approached the suspect's home at 36 Iris Drive to serve an eviction notice.
As the deputies were about to make contact with the homeowner, the suspect, identified as 58-year-old Martin Wirth, came out on his deck, paused, then went back inside, according to the Park County Sheriff's Office.
The deputies followed Wirth inside the home and as they entered, Wirth fired at them with a rifle. The deputies returned fire, according to the sheriff's office. Wirth was pronounced dead at the scene.
The fallen deputy was identified as Cpl. Nate Carrigan, a 13-year veteran with the sheriff's office. He was pronounced dead at the scene.
"He served his community in a superior way and he made the ultimate sacrifice today in his service to that community," Medina said. "We ask that you keep Nate and his entire family in your thoughts and your prayers. Turn on your porch lights, talk about Nate, talk about all the wonderful things our law enforcement officers are doing on the streets of our country each and every day."
The injured deputies were taken to St. Anthony Hospital in Lakewood.
Master Patrol Deputy Kolby Martin, an 11-year member of the sheriff's office, was shot multiple times in the lower extremities. He was airlifted with life-threatening injuries and was in surgery for most of Wednesday afternoon. He remains in critical condition.
Capt. Mark Hancock, a 21-year member of the sheriff's office, was grazed in the ear and was transported by ambulance with nonlife-threatening injures. He was released Wednesday afternoon.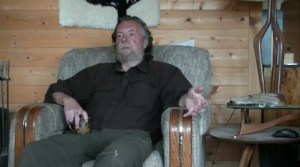 The bomb squad was brought and the Bureau of Alcohol, Tobacco, Firearms and Explosives was also called to the scene out of an abundance of caution, Medina said.
About 100 representatives from the Chaffee County Sheriff's Office, Jefferson County Sheriff's Office, the Jefferson County SWAT team, the Colorado State Patrol, the Alma Police Department, the Fairplay Police Department and the CBI assisted with the investigation.
Platte Canyon High School and Fitzsimmons Middle School were placed on lockdown "for safety's sake" immediately after the shooting.
[protected-iframe id="0b64f8dcc0051226ae93c79953e7c582-29290497-62452405″ info="https://www.google.com/maps/embed?pb=!1m18!1m12!1m3!1d30683.2514020101!2d-105.48370670932219!3d39.438773501775906!2m3!1f0!2f0!3f0!3m2!1i1024!2i768!4f13.1!3m3!1m2!1s0x876b0d949b6c58df%3A0xae6a941a1ec034a8!2s36+Iris+Dr%2C+Bailey%2C+CO+80421!5e0!3m2!1sen!2sus!4v1456342973073″ width="100%" height="450″ frameborder="0″ style="border:0″ allowfullscreen=""]