This is an archived article and the information in the article may be outdated. Please look at the time stamp on the story to see when it was last updated.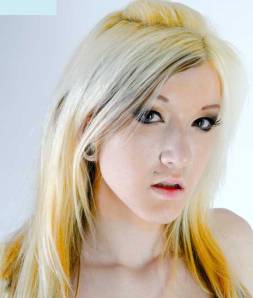 COLORADO SPRINGS, Colo. – The parents of a 19-year-old aspiring model who has been missing for six weeks issued a plea to the public Tuesday for any information that may lead to their daughter.
""I want to appeal to the public to come forward with any news, any information, no matter how insignificant," Paul Nichols said with his wife, Julie, by his side at a news conference.
Kara Nichols disappeared after leaving her home in Colorado Springs on the night of October 9. She told a friend that she was heading to Denver, possibly for a modeling job. She hasn't been seen or heard from since then.
A page on ModelMayhem.com lists her as a lingerie model.
Nichols is 5-foot-8, 120 pounds with blonde hair and green eyes.
"Different things have made this disappearance more concerning," says El Paso County Sheriff Terry Maketa. "It has resolved into an incident of suspicion." He did not go into any further detail about the information they have.
He did say authorities are interested in talking to two women the Sheriff described as brunettes who investigators believe saw or were with Kara Nichols for a while on October 9. "Our most pressing desire is to identify these two women."
"We believe both are in the community. Neither of them are suspects," Maketa says. "We want to know what information they may have about their contact with Kara."
"This kind of a case is really, really awful," Paul Nichols says. "We are a very good family. My kids went to really good schools right here in the Springs."
"My daughter Kara is just a lovely, lovely woman. She was a delightful daughter," he says. He talked about how bright and creative she is and how she became interested in beauty, style and cosmetics.
"To see that she is missing now is crushing. Please think about this and any information you might have," her father says.
"Kara was a very social individual," the sheriff says. She kept in constant contact with her friends and family.
"All of a sudden that stopped, no communication since then. We believe she had her cell phone and since late October 9th there has been no activity," Maketa says.
Authorities have been able to contact her friends and "she's very highly thought of," according to Maketa.
"We know that she was aspiring to get into a modeling career and we know that that is a very difficult business," he says. "We run into young ladies all the time that that's their dream to become a successful model or to get into show business and associated with that is often ... people that have ill intent, they're trying to exploit individuals."
Kara Nichols left the house, but she left her purse, cash and personal belongings behind. "She did not intend to be gone for a long time. The whole thing is just very puzzling and very concerning," Maketa says.
Anyone with information can call 719-520-7227.