This is an archived article and the information in the article may be outdated. Please look at the time stamp on the story to see when it was last updated.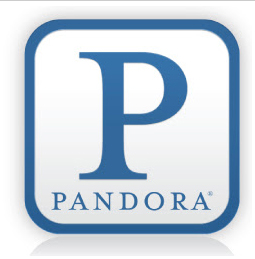 Shares in Pandora Media Inc. plunged 20 percent on Tuesday as the company lowered its earnings expectations for the fourth quarter.
The online streaming music service said that it expects fourth quarter revenue of $120 to $123 million. Many business analysts were expecting revenue of $130.3 million.
According to Reuters, Pandora, which relies mostly on advertising for revenue, had been making some headway in local advertising markets. But CEO Joe Kennedy said many advertisers are cutting their commitment to the streaming internet radio service, mostly due to fear over the fiscal cliff.
"We are reflecting the caution we are seeing," Kennedy told Reuters about the lowered forecast. "I think advertisers are nervous."
But Richard Greenfield, an business analyst with BTIG, doesn't agree, telling Reuters that an increase in competition in the mobile realm from the likes of Spotify, Sirius XM Radio and Apple Inc. has more to do with Pandora's struggles.
"I think the key issue here is that Pandora is facing increased competition in mobile," Greenfield told Reuters. "It's easy to just blame fiscal cliff. The shares fell because they are missing numbers."
Pandora has also been struggling to license music as easily as it once did.
Much of that has to do with an increased amount of listeners. Pandora said total listener hours recently pushed past 1 billion, up about 58 percent from this point last year.