This is an archived article and the information in the article may be outdated. Please look at the time stamp on the story to see when it was last updated.
GRAND JUNCTION, Colo. — The jury in the Paige Birgfeld murder trial could not reach a unanimous verdict and the judge declared a mistrial on Friday.
Lester Ralph Jones, 65, from Grand Junction, was charged with first-degree murder, second-degree murder, second-degree kidnapping and second-degree arson.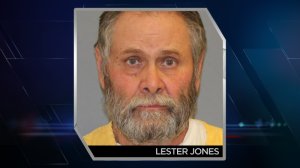 RELATED: Lester Jones arrest warrant
Birgfeld, the mother of three, was last heard from on June 28, 2007. Investigators found her car on fire in a parking lot three days later, about two miles from her home.
Her skeletal remains were not found until 2012 when they were discovered by hikers in a dry creek bed near the Mesa-Delta county line.
Birgfeld managed the escort service Models Inc. and it's believed Jones was a client of Birgfeld's.
Attorneys spent roughly six weeks presenting testimony from dozens of witnesses, according to KREX.
"Jones' lawyers focused their final argument on five other men who they say could be responsible for Birgfeld's murder, but were not pursued because of what defense attorneys call a deficient investigation conducted by the Mesa County Sheriffs Office," KREX reported.