This is an archived article and the information in the article may be outdated. Please look at the time stamp on the story to see when it was last updated.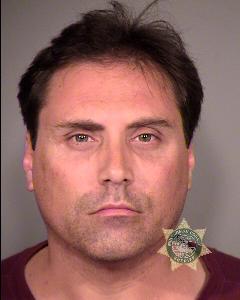 PORTLAND, Ore. -- A man accused of harassing victims of the Aurora theater shooting and their families was arrested Wednesday in Portland, Ore.
Portland Police spokesperson Pete Simpson confirmed that detectives arrested Portland resident Kevin Michael Purfield on Wednesday. Simpson said detectives believe he has been emailing, calling and using social media to contact various family members of victims of the Aurora theater shooting.
"None of the contacts were threatening, but were unwarranted and annoying," Simpson said. "Purfield would often use vile language, as well."
Though he declined to identify Purfield as the individual in question, Jordan Ghawi, whose sister Jessica Ghawi, a former FOX31 Denver intern, lost her life in the theater shooting, took to Twitter, saying police arrested a man who had been harassing him.
Just notified that @PortlandPolice have arrested the man who has been harassing me & other Aurora families. Hopefully they can get him help.

— Jordan Raffoul Ghawi (@JordanGhawi) April 10, 2013
Purfield has an extensive YouTube channel with over 300 videos, many of which involve Purfield offering various views on the Sandy Hook Elementary school shooting and the Aurora theater shooting.
Purfield reportedly surrendered without incident and was booked into the Multnomah County Jail on 5 counts of telephonic harassment and one count of stalking. Both charges are misdemeanors and his bail has been set at $10,000.
A spokesperson for the Aurora Police Department said individuals across the country have complained about Purfield reaching out to them on several unwanted occasions.
Though the spokesperson said the Aurora Police will continue to investigate the harassment claims lodged by theater shooting victims, he said it is unlikely that Purfield will be extradited to Colorado due to the fact that he is not facing felony charges.