This is an archived article and the information in the article may be outdated. Please look at the time stamp on the story to see when it was last updated.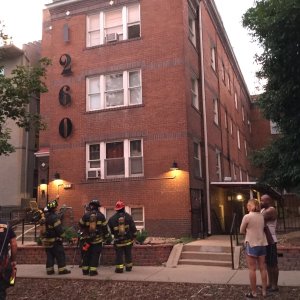 DENVER — An early morning fire at an apartment building in Denver's Capitol Hill neighborhood sent one person to the hospital.
Firefighters responded to 1260 Pennsylvania Street shortly after 5 a.m. Saturday where one unit was on fire.
The fire department said crews found one person in the apartment suffering from smoke inhalation. They also found a dog and performed CPR on the pet outside the building. A cat did not survive.
The fire was extinguished by 5:45 a.m.
13th Avenue was closed between Pennsylvania and Pearl streets until around 8 a.m.
The conditions of the person and dog were not released.