This is an archived article and the information in the article may be outdated. Please look at the time stamp on the story to see when it was last updated.
BOULDER, Colo. — Austin Holford, who was charged along with a friend in the beating death of a developmentally disabled Boulder man, pleaded guilty Friday morning.
Holford was 18 at the time Aaron Tuneberg, 30, died in April. Luke Pelham also was charged in Tuneberg's death.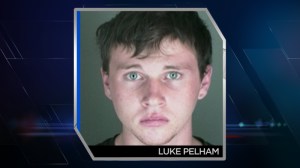 Holford pleaded guilty to second-degree murder, first-degree assault, aggravated robbery with a deadly weapon and aggravated robbery.
He will be sentenced in May to 48 to 70 years in prison.
Police said that Tuneberg was beaten with a baseball bat in his apartment in the 5600 block of Arapahoe Avenue late in the evening of March 31.
"The caller, 18-year-old Luke Jonah Pelham, told investigators that he had been to Tuneberg's home to pick up an item Tuneberg had borrowed from a mutual friend. Pelham told police that, as he was leaving, he passed a male on the stairs who was carrying a baseball bat and that he heard sounds he believed were consistent with someone being beaten with a baseball bat," Boulder police spokeswoman Kim Kobel said at the time.
It was later discovered that Tuneberg knew Holford and Pelham.