This is an archived article and the information in the article may be outdated. Please look at the time stamp on the story to see when it was last updated.
DENVER -- Police responded to a reported shooting near West 39th Avenue and Bryant Street just north of the Potter Highlands Historic District in northwest Denver Friday night.
Police said a 20-year-old female victim was taken to the hospital where she later died from her injuries.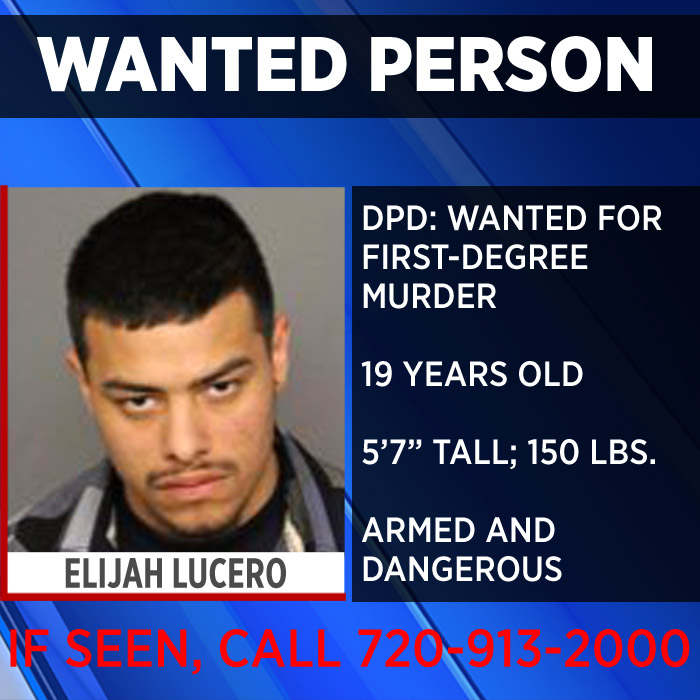 On Saturday, the Denver Police Department said it is searching for 19-year-old Elijah Lucero. He is wanted for first-degree murder in connection to the homicide.
Lucero is a Hispanic male who is 5 feet 7 inches tall and weighs about 150 lbs. He has black hair and brown eyes.
DPD says a number of witnesses identified Lucero as the person who killed the victim.
Anyone who has seen Lucero or knows where he might be is asked to call DPD at 720-913-2000. Anonymous tips can also be made to Metro Denver Crime Stoppers at 720-913-7867.
A reward of up to $2,000 is being offered.
Lucero is believed to be armed and dangerous.
For alerts on the latest breaking news, download our app for iPhone and Android.