This is an archived article and the information in the article may be outdated. Please look at the time stamp on the story to see when it was last updated.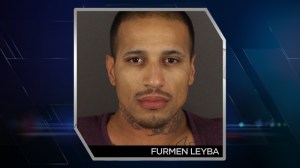 DENVER -- An Adams County sheriff's deputy detective was injured in a shooting while trying to arrest a suspect in a triple homicide that happened earlier this week.
The detective was working with multiple law enforcement agencies to locate Furmen Leyba who was wanted in connected with the slayings on Wednesday, said Sgt. Aaron Pataluna of the Adams County Sheriff's Department.
Investigators located Leyba in a northwest Denver neighborhood near W. 40th Avenue and Bryant Street and were in the process of taking him into custody when an Adams County detective was wounded by gunfire, Pataluna said.
The detective, who has not been named, was taken to Denver Health Medical Center and was last listed as being in fair condition.  His wounds are not life-threatening, Pataluna said.
"I heard shots fired, probably about six shots go off," Andrew Fairweather neighborhood witness said, "You could hear the ricochets going off in the alleyway and whatnot. The truck that got hit, there was some holes in the windshield."
Leyba was taken into custody at the scene.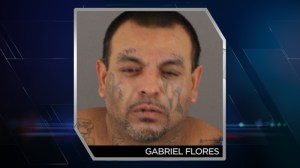 Thursday, authorities in Jefferson County arrested Gabriel Flores, who was also wanted in connection with the triple homicide.
With the two arrests, "the Adams County Sheriff's Office believes there is no longer a risk to the public," Pataluna said.
Doug Schepman of Denver Public Schools said three schools were placed on lockout after the shooting.  Those schools were North Nigh School (for about two minutes), Columbian Elementary and Academia Ana Marie Sandoval Elementary (both were on lockout for about 15 minutes).
"One of the things we're going to do is look into exactly how this happened. It's really early at this point to say exactly how he was shot or what happened so we will let you know as soon as we are able to do that," said Cmdr.Matt Murray from Denver Police.
"I thought this block was pretty quiet but I guess things go crazy everywhere," Fairweather​ said.