This is an archived article and the information in the article may be outdated. Please look at the time stamp on the story to see when it was last updated.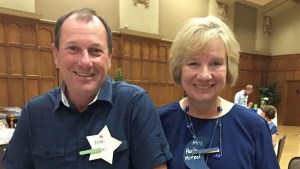 COLORADO SPRINGS, Colo. -- A small plane crash near Colorado Springs Airport on Monday morning killed the two people on board.
The pilot and passenger were killed when the Cirrus SR22 single-engine plane crashed shortly after takeoff just before 11 a.m. near Powers Boulevard and Airport Road, according to the National Transportation Safety Board.
Witnesses told officials they saw the plane spiral just before it crashed east of Powers Boulevard between . It's not known where the plane was headed.
Relatives identified the two on board as Michael Fritzel and Paula Fritzel of Roanoke, Texas.
The west gate of Peterson Air Force Base was closed because of the crash, which caused a grass fire and sent thick plumes of black and gray smoke into the air.
The crash remains under investigation. NTSB investigators said it will take 10 months to a year to determine the cause.
[protected-iframe id="792894b5f5dbf69bc0c83397e4f6c378-29290497-62452405" info="https://www.google.com/maps/embed?pb=!1m16!1m12!1m3!1d70344.06564670372!2d-104.82983665903494!3d38.81418463583767!2m3!1f0!2f0!3f0!3m2!1i1024!2i768!4f13.1!2m1!1spowers+boulevard+and+airport+road%2C+colorado+springs!5e0!3m2!1sen!2sus!4v1447093475582" width="100%" height="450" frameborder="0" style="border:0" allowfullscreen=""]