This is an archived article and the information in the article may be outdated. Please look at the time stamp on the story to see when it was last updated.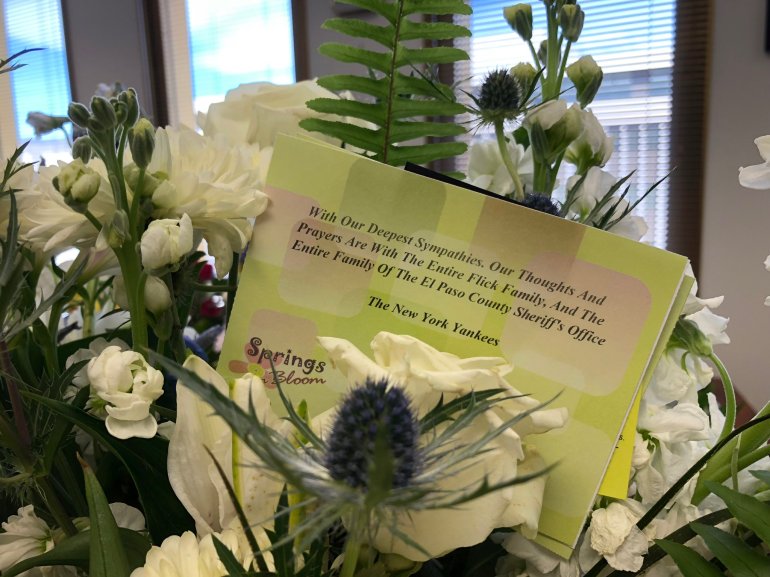 COLORADO SPRINGS, Colo. — The New York Yankees sent their condolences to the family of El Paso County Sheriff's Deputy Micah Flick and the entire sheriff's office.
"Amazing," was the one word response the sheriff's office had on Twitter.
The Yankees all sent flowers to honor Deputy Zackari Parrish and Deputy Heath Gumm after they were killed in the line of duty.
Deputy Flick was shot and killed Monday in Colorado Springs while working on a vehicle theft case.
The El Paso County Sheriff's Office said donations can be made for the Flick family online or by mail. Click here to make a donation.
El Paso County Sheriff's Office Foundation
1980 Dominion Way, Suite 200
Colorado Springs, CO 80918
The funeral is scheduled for 1 p.m. Saturday at New Life Church (11025 Voyager Parkway, Colorado Springs). It is open to the public.