This is an archived article and the information in the article may be outdated. Please look at the time stamp on the story to see when it was last updated.
RED FEATHER LAKES, Colo. -- A dog might be man's best friend, but potential neighbors have nothing friendly to say about wolf-dogs and their howling.
Owners of the current Wolves Offered Life and Friendship Sanctuary want to relocate their facility from a remote spot off a dirt road in Larimer County farther north to the Red Feather Lakes area.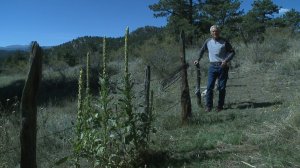 "The reason we moved here was for the quiet," said Milo Trust, who spoke from the fence line that separates his land from the western edge of the proposed wolf-dog sanctuary.
"The howling will totally ruin our quality of life. We will hear it during the day we will hear it during the night.  We will hear every day of the year."
The current site sits in a deep valley nearly overrun by the High Park Fire of 2012.
"There's only one road in and one road out, and it's very rugged, so that's a safety issue, not only for animals but also for people," said Shelley Coldiron, the executive director of WOLF.
Coldiron said she wants to move her sanctuary of 30 hybrids (part wolf-part dog) away from the threat of flash floods and near a paved road, West County Road 74e, where visitors could bring much-needed income to the rescue organization.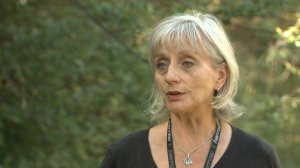 "It's very difficult for being able to engage your supporters when you're not allowed to bring them in to see what you're asking them to support," Coldiron said.
But she admits she hasn't found support from neighbors like Jason Weeks, who lives on the eastern edge of the land that Coldiron has already purchased.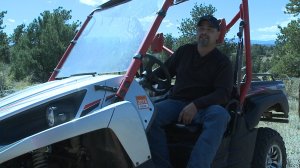 "I can't imagine what 60 hybrid wolf-dogs would sound like barking and howling constantly. I would think that would carry tremendous amount," said Weeks, referencing Coldiron's proposal to eventually expand her sanctuary from 30 wolf-dogs to 60.
"We are doing everything we can to locate them so the terrain helps us out in muffling out the howls," said Coldiron, who insists the closest neighbor will be one-quarter mile away from animal enclosures.
"All of our noise studies say it might be something they will hear very gently in the very background," Coldiron said.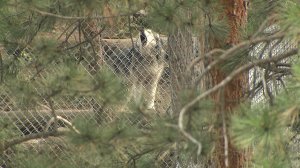 But a scathing report from the opponent's sound engineer disputes the noise levels.
"In six of the fourteen residences studied (or 43 percent), noise of wolf/dog-hybrid barking and howling will be clearly audible outside residences during quiet background noise conditions," according to the report.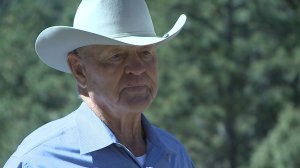 "It's our liveihood," said Ed Hansen, a longtime rancher who is the largest landowner in the Red Feather Lakes area.
Hansen fears his cattle won't graze nearby if they hear howls.
"They will be anxious and nervous and they are not going to do well," he said.
Dozens of grazing cows have been seen on a dirt road near the sanctuary.
It appears cows already co-exist near the wolf-dogs, who are kept in fenced enclosures.
Still, opponents have mobilized with road-side signs that say "No Wolf-Hybrid Kennel" and they've hired a law firm that questions why wolf-dog supporters would spend $650,000 to buy 165 acres before the county has even approved the location.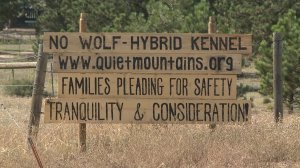 Coldiron responded she had to buy the land first in order to do the necessary studies to prove the location met county zoning standards.
"So we had to do a noise study, traffic study, understand our water, there were all these things," she said.
"We have spent $75,000 on engineer and legal fees to be able to submit our formal plan ."
Regardless, critics say the proximity to other homes and the possibility of an escape make the Red Feather Lakes area a bad location.
"All it takes is one, one escape, one situation and someone is going to get hurt," Milo Trusty said.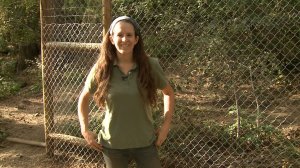 The sanctuary's director of animal care, Michelle Proux, said an escape is unlikely.
"We have three locks and latches per gate. That way we make sure they are in the enclosure and can't get out," Proux said.
She added the new location will have a second perimeter fence surrounding all the animal enclosures so that if a wolf-dog was to escape it's own kennel, it couldn't go far.
"Wolves are less likely to engage in an aggressive or threatening interaction with people given the choice to run away," she said.
The Larimer County Planning Commission deadlocked on the issue, 4-4, at its Oct. 18 meeting.
The ninth member of the commission was unable to attend the hearing. The final decision rests with three elected county commissioners who are scheduled to hear from both sides at a Dec. 4 hearing.
If the commissioners approve the plan, relocation could happen about a year later.