This is an archived article and the information in the article may be outdated. Please look at the time stamp on the story to see when it was last updated.
BUCKS COUNTY, Pa. — A 14-year-old girl was beaten, raped, killed and dismembered by her adoptive mother's boyfriend, while the mother watched, according to prosecutors in Bucks County, Pa.
Grace Packer was reported missing in July in Montgomery County.  Her adoptive mother said the girl had disappeared and had likely run away.  Two hunters found her remains in a wooded area in Luzerne County on Oct. 31.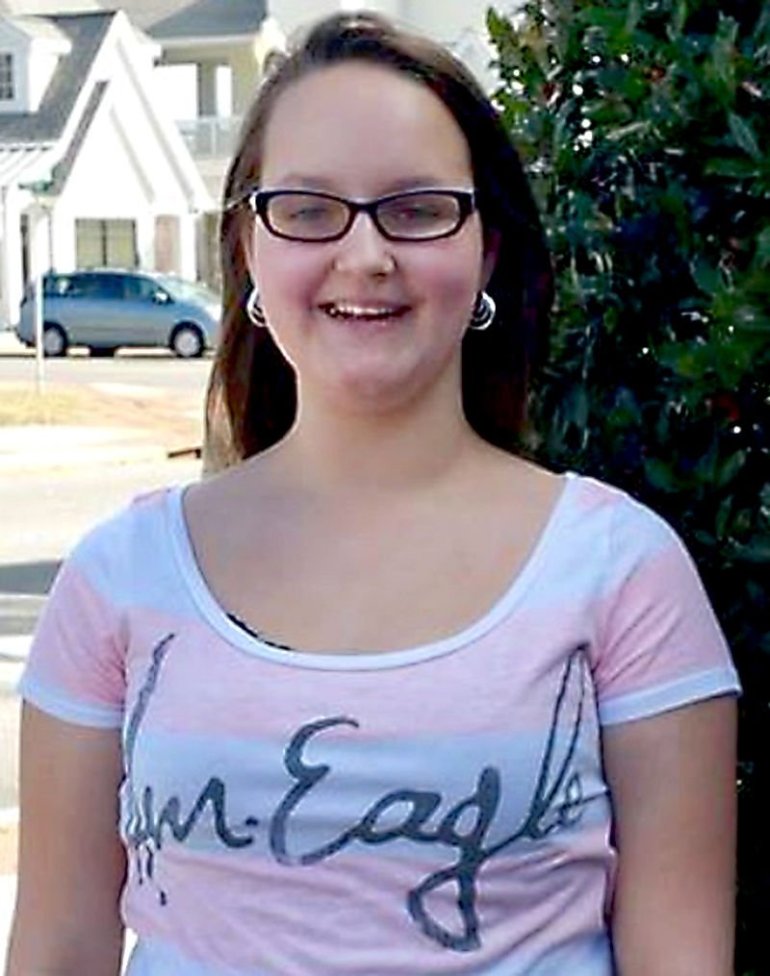 Prosecutors say Sara Packer, 41, and Jacob Sullivan, 44, acted out a "rape-murder fantasy" they had been plotting since late 2015.
Mother, boyfriend charged in #BucksCounty rape, homicide and dismemberment of Grace Packer, 14. https://t.co/RvxHDj8Iyi pic.twitter.com/OjVYXeBXg6

— Bucks Co DA's Office (@BucksDa) January 8, 2017
Sullivan was arrested Saturday after telling several workers at Abington Hospital-Jefferson Health that he was responsible for killing Grace, the district attorney's office stated.
"Under subsequent questioning by Bucks County detectives, he revealed in detail how the girl was assaulted and killed over the course of about 18 hours," prosecutors said.
"On the morning of July 8, 2016, Sullivan told detectives, he and Sara Packer drove Grace, still sleepy and in pajamas, from their residence in Abington to a new home in Richland Township, Bucks County," the district attorney's office said in a statement.
"After they entered the house, Sullivan said, he struck Grace several times in her face, splitting her lip. The two adults then took the teen to the third floor of the residence, where Sara Packer watched as Sullivan raped her daughter.
"Sara Packer then left to buy Tylenol PM and other drugs for sedating Grace. Telling her the drugs would help minimize her pain from the assaults, the adults gave her an overdose of pills, then bound and gagged her and left her to die in the hot attic, Sullivan said.
"Packer and Sullivan left the house for the rest of the day. Upon returning at 3 a.m. on July 9 and finding Grace still alive, Sullivan said, he strangled and suffocated her until she died. Packer and Sullivan then packed Grace's body in cat litter to mask the odor and left it in the attic for three months."
Prosecutors said Sullivan then returned, dismembered the body and dumped it in a remote area of north-central Pennsylvania.
Sullivan was arraigned on charges of homicide, rape, involuntary deviate sexual intercourse, unlawful restraint, kidnapping, possessing instruments of crime, endangering the welfare of a child, abuse of corpse, simple assault, tampering with physical evidence, and corresponding conspiracy charges, according to the DA.
He is being held without bond and has a preliminary hearing on Jan. 20.
Sara Packer was arrested on charges of homicide, kidnapping, unlawful restraint, possessing instruments of crime, endangering the welfare of a child, abuse of corpse, simple assault, tampering with physical evidence, and conspiracy to commit rape and each of the other crimes, according to the district attorney's office.