This is an archived article and the information in the article may be outdated. Please look at the time stamp on the story to see when it was last updated.
ST. LOUIS — A St. Louis mother who wrote an ominous message on Facebook warning her friends something bad might happen to her, turned up dead over the weekend, police reported.
Michelle Rowling wrote on her Facebook page on Nov. 25 "If anything happens to me tonight just let my kids know I loved them dearly and tell my momma I love her."
Eight days later she was found dead inside her apartment, reported KTVI-TV.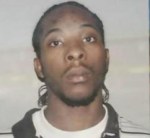 Police have identified a person of interest identified as Montrell Cooper, 25. Investigators said Cooper was involved in a relationship with Rowling.
KTVI reported Cooper had a criminal record including two instances of hurting Rowland. One case involved Cooper cutting her on the neck. The second involved a domestic battery charge, the station reported.