This is an archived article and the information in the article may be outdated. Please look at the time stamp on the story to see when it was last updated.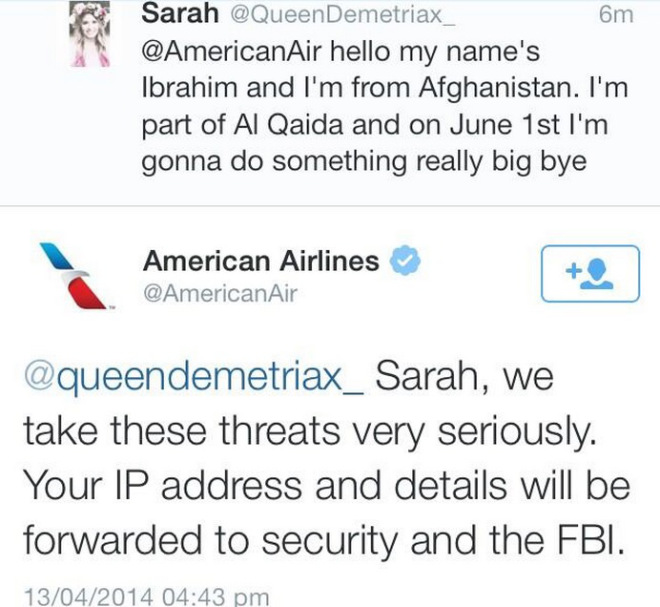 WASHINGTON — After a 14-year-old from the Netherlands made headlines this week after tweeting a threat at American Airlines, dozens of other teenagers are doing the same thing, the Washington Post reported.
The Dutch teenager identified only as "Sarah" tweeted at American Airlines: "hello my name's Ibrahim and I'm from Afghanistan. I'm part of Al Qaida and on June 1st I'm gonna do something really big bye," she wrote.
American wrote her back: "Sarah, we take these threats very seriously. Your IP address and details will be forwarded to security and the FBI."
She was later arrested in Rotterdam, Netherlands.
Despite the serious nature of the prank and American's response did not keep others from doing the same thing as the Post showed at least a dozen others to have made threats to American and also Southwest Airlines.