This is an archived article and the information in the article may be outdated. Please look at the time stamp on the story to see when it was last updated.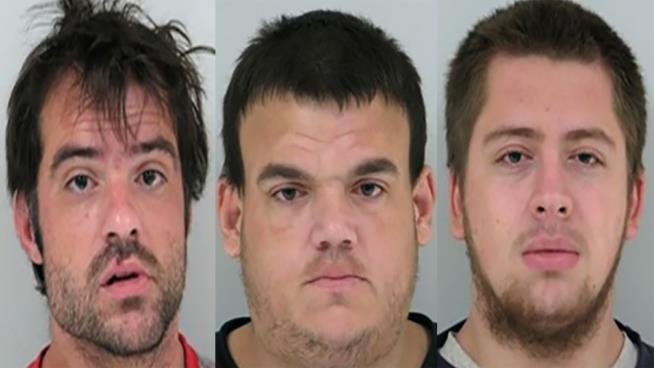 ALEXANDRIA, Minn. — She is "an unbelievable young woman." That's what a police chief had to say after a 15-year-old girl escaped from captors who allegedly assaulted her over the course of a month.
The teen reportedly left her home in Alexandria, Minnesota, on Aug. 8 with a family acquaintance who said he needed her help, reports the Echo Press.
When she arrived at Thomas Barker's home in Carlos, however, she encountered a "nightmare," Alexandria police chief Rick Wyffels said.
Barker, 32, was soon joined by his roommate and later a friend, and restrained the teen with zip ties.
At no point over the next 28 days was she left alone as she was physically and sexually assaulted. She was moved to a cornfield and then a home on a lake in Grant County, Wyffels said.
But on the 29th day, the 15-year-old saw an opportunity to escape. When her captors left to get lunch on Tuesday, she escaped and "bravely ran door to door" without finding help, Wyffels said.
Finally, she swam across the 150-acre lake to a property and encountered its owner, who'd just returned from work because he'd forgotten something.
"It was like somebody shined a big beam of light on me," the man told WCCO. "I was in the right place at the right time."
Just as police arrived, the teen — later treated for minor injuries, according to NBC News — spotted a car belonging to one of her captors, whom police quickly apprehended, the property owner adds.
All three alleged captors are in custody. Barker, Joshua Holby, 31, and Steven Powers, 20, are each being held on probable cause for false imprisonment, kidnapping, and assault.
Wyffels said authorities are still trying to determine a motive.
This article originally appeared on Newser: Cops: Girl Was Held 29 Days. Then Captors Went to Lunch
More From Newser: