This is an archived article and the information in the article may be outdated. Please look at the time stamp on the story to see when it was last updated.
OKLAHOMA CITY – An Oklahoma City man is blaming a "homosexual demon" after he covered himself in blood, set his apartment on fire and fought with police.
Officers responded to the home of Jeremy Jarnell Anderson, 22, on a report of a "person going ballistic," KFOR-TV reported.
When they arrived, they found the man, whose face and hands were covered in blood, screaming and throwing furniture through his doors and windows. A small fire was burning in the kitchen.
Anderson reportedly told police he was "cooking the Bible" and asked them to put their guns down so he could "fist fight" them.
Police used a sledge hammer to get into the residence and found the walls and floor covered in blood, bleach and "other substances."
Officers used a stun gun on Anderson, but he tore the darts from his flesh and yelled that it would not hurt him.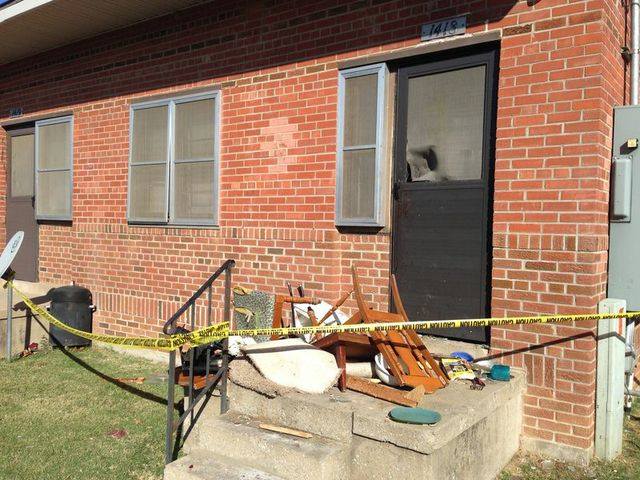 After a protracted struggle, police finally captured Anderson and took him to the hospital.
At the hospital, Anderson reportedly claimed he had not done anything wrong and that he was just remodeling his house.
He said he had met a "possessed homosexual demon" who wanted drugs and performed sexual acts with him. He said he was angry about the sex because he was "not gay, just high."
An officer said Anderson was "clearly out of touch with reality."