This is an archived article and the information in the article may be outdated. Please look at the time stamp on the story to see when it was last updated.
LAFAYETTE, La. -- Police have identified the gunman who shot and killed two victims and injured nine others Thursday night in a Louisiana movie theater.
As the previews ended and the lights dimmed for the screening of the comedy "Trainwreck," a man stood up inside a Louisiana movie theater, pulled out a handgun and began firing indiscriminately.
The gunman killed two and wounded nine others before he turned his gun on himself and took his own life.
 The theater shooter was 59-year-old John Russel Houser, Lafayette Police Chief Jim Craft said Friday.
 Craft described Houser as "kind of a drifter" who was from Alabama and had been in Lafayette since early July, staying at a local hotel. Authorities found wigs, glasses, "disguises, basically" at the hotel room where he'd been staying.
Police say Houser did not use drugs before committing the shooting, but possibly may have used alcohol.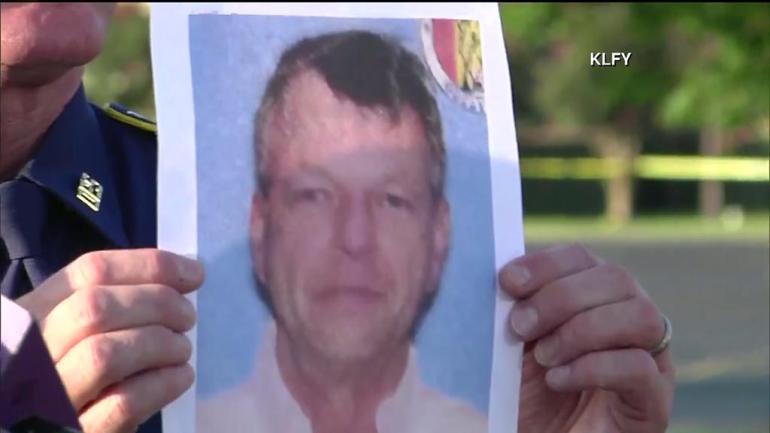 Houser fired at least 13 rounds, according to the police chief. His car was parked outside an exit door of the theater.
"It appears he was intent on shooting and escaping," Clark said of the shooter. "The quick law enforcement response pushed him back into the theater."
As to his motive, Col. Michael Edmonson of the Louisiana State Police said, "Why did he come here? Why did he do that? We don't know that."
Mayci Breaux, 21, died at the scene, and Jillian Johnson, 33, died later at a nearby hospital, according to Craft.
"He was a guy that was a drifter...that just happened to be in this theater and took two beautiful lives," Edmonson said of Houser. "Don't lose sight of the fact that these two individuals had a vision, had a name, had a future. It wasn't to die as they did horribly in this theater here."
As for the other nine injured victims, Craft says two have been released and one remains in critical condition.
A woman who grew up in Littleton, Colo., where the Columbine high school shooting took place, was also present at the Louisiana movie theater shooting, and described the shooting as "surreal."
"It reminds me: how does this kind of thing keep happening  grew up in a really safe area," that that thing happened there. Lafayette doesn't strike me as the kind of place where this would happen."
Police are asking the public to contact law enforcement if they have information on this shooter, and to call 337-291-8650 with any tips.
The theater has been made safe, according to Edmonson. Louisiana police continue to work to process the crime scene Friday.
The shooting comes within days of the guilty verdict in the Aurora, Colorado, theater massacre.
Family members of the victims of the Aurora theater shooting took to Twitter to express their sympathy and anger.
Caren Teves, mother of Aurora theater shooting victim Alex Teves, tweeted "Prayers for #Lafayette. #LAtheatershooting."
Sandy Phillips, mother of victim Jessica Ghawi, tweeted "PTSD is in high gear with another #theatershooting in Louisiana tonight. Signing off & going to bed #WakeUpAmerica #gunsense #JessisMessage"
Universal, the distributor of "Trainwreck," declined to comment. The movie star, Amy Schumer, however, tweeted, "My heart is broken and all my thoughts and prayers are with everyone in Louisiana."