This is an archived article and the information in the article may be outdated. Please look at the time stamp on the story to see when it was last updated.
KATHMANDU, Nepal — A Taiwanese couple who disappeared while trekking in Nepal were found after 47 days — but it was three days too late for one of them.
Liang Sheng-yueh, 21, is being treated in a Kathmandu hospital after being found on a ledge under a waterfall in the remote Dhading region, AFP reports.
He told rescuers he had been trapped there for more than a month with his 19-year-old girlfriend Liu Chen-chun, who died 44 days into their ordeal.
Rescuers said the couple became lost during a snowstorm on the lightly traveled Ganesh Himal trail.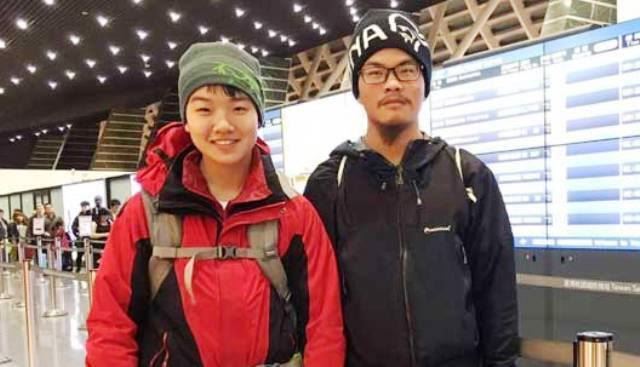 They tried to find a village by following a river, but one of the rescuers told the BBC the two might have "slid off a slippery trail while making an ascent … and got trapped in a cave-like formation." They were apparently unable to climb up or down.
After they vanished, the couple's parents flew to Nepal, with Liang's father engaging a helicopter and hiring Sherpa guides to search for them, Taiwan News reports.
Local people eventually spotted the couple's red tent.
Liang told rescuers they had survived on the food in their backpacks, mostly potatoes and noodles, for two weeks before supplies ran out, leaving them only with salt and water.
Liang lost more than 65 pounds and "was suffering from severe malnutrition," a doctor at Kathmandu's Grande Hospital tells the Associated Press.
"His foot was covered with maggots and hair full of lice. Despite having to live like that for 47 days, he appears to be mostly normal," the doctor said.
(This woman survived a 3,500-foot fall, was awarded $760,000 over it.)
This article originally appeared on Newser: Lost Trekker Survived on Ledge for 47 Days
More From Newser: