This is an archived article and the information in the article may be outdated. Please look at the time stamp on the story to see when it was last updated.
NEW YORK — Safyre Terry — the young girl injured in an arson fire whose wish for Christmas cards went viral — just got a card from President Obama and the First Lady, according to TMZ.
The envelope arrived Tuesday — just in time for Christmas — with a signed photo of the First Family and their dogs, Bo and Sunny.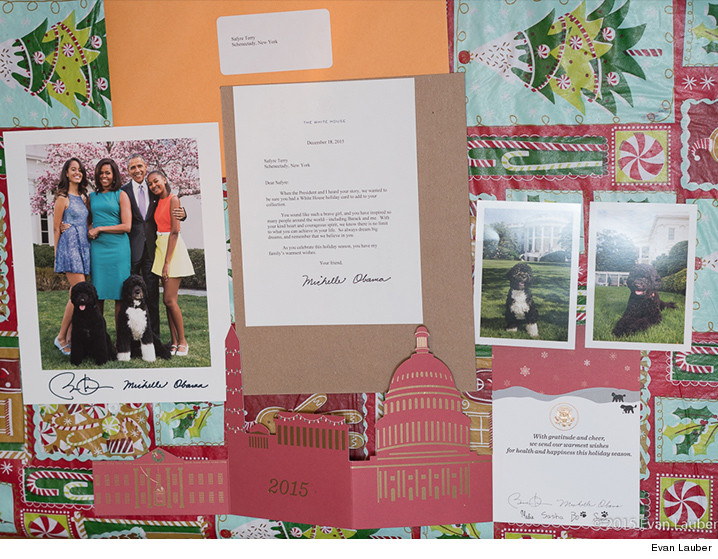 Michelle Obama also wrote a personal message for Terry, who lost her family and was badly burned in a 2013 fire.
"With your kind heart and courageous spirit, we know there is no limit to what you can achieve in your life," wrote the First Lady. "So always dream big dreams, and remember that we believe in you."
— Photos and portions of this story via TMZ
Watch TMZ Live weekdays at 1 p.m. on FOX31 Denver, and watch TMZ weekdays at 3 p.m. on Colorado's Own Channel 2.