This is an archived article and the information in the article may be outdated. Please look at the time stamp on the story to see when it was last updated.
CHICAGO — As a current Chicago Bears quarterback and former Broncos quarterback, Jay Cutler is not a stranger to criticism.
However this time, criticism may not come from his playing.
His wife, Kristin Cavallari, posted a photo of a text message from Cutler to her Instagram account on Saturday.
The screenshot shows that while Cavallari was on a trip to Los Angeles, Cutler was home with kids.
"All hell has broken loose," he said in the text, "I'm about to leave."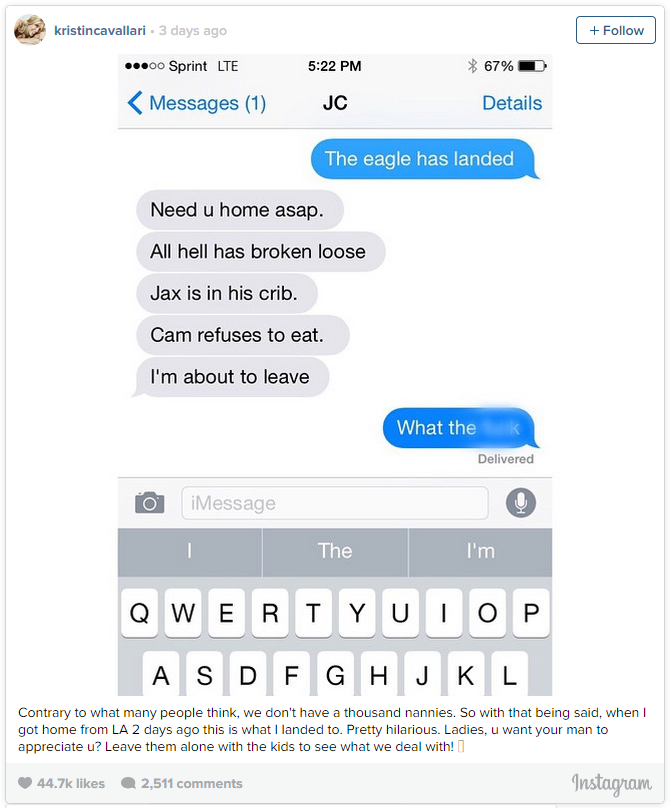 The caption on Cavallari's photo read:
Contrary to what many people think, we don't have a thousand nannies. So with that being said, when I got home from LA 2 days ago this is what I landed to. Pretty hilarious. Ladies, u want your man to appreciate u? Leave them alone with the kids to see what we deal with!