This is an archived article and the information in the article may be outdated. Please look at the time stamp on the story to see when it was last updated.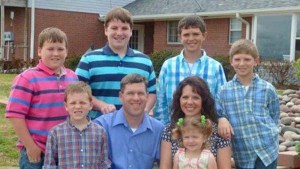 MONROE, La. – It's a Disney trip gone deadly for one family.
Michael and Trudi Hardman, both elementary school teachers, were on their way to Disney World with their kids Wednesday night when the unthinkable happened.
Louisiana State Troopers say five members of the family were killed when their SUV rolled over after striking a median.
"We talked to the 16-year-old driver, which lived — he was properly restrained," said Michael Reichardt of Louisiana State Police. "He said he fell asleep, when he went off of the road — off to the left — he veered back to the right and there was nothing he could do."
Of the eight passengers, six apparently weren't wearing seat belts and were ejected.
Both parents and three of their children – ages 4, 7 and 15 – were pronounced dead at the scene.
"One of this kids that passed away was one of our students and one of them that survived was one of our students here at the high school," said Jim Lamb, the principal at Wills Point High School in Texas. "The kids were a tremendous blow, but just an entire family was a tremendous, tremendous blow for us."
Three of the kids survived, including the 16-year-old driver.
People in Terrell and Wills Point are reeling from the loss of two popular teachers and the three of their kids.
A gofundme account has been set up for the family.