This is an archived article and the information in the article may be outdated. Please look at the time stamp on the story to see when it was last updated.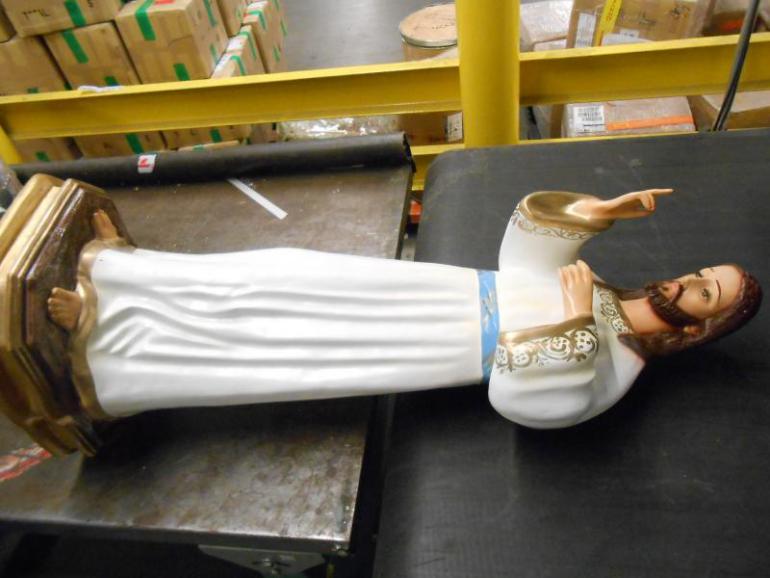 CINCINNATI — More than 26 pounds of marijuana worth about $20,000 was found in a statue of Jesus Friday in Cincinnati.
U.S. Customs agents announced the find. The drug-filled statue was discovered during an inspection at a DHL Express consignment facility.
An official says people are going to great lengths to move illegal drugs. "This unique seizure demonstrates the extraordinary methods individuals will utilize in their attempt to smuggle narcotics," Cincinnati Port Director Richard L. Gillespie said.
The statue went under scrutiny after "Freddy," a drug-sniffing dog, alerted officers there was something there. They X-rayed the figurine, drilled into it and found the marijuana.
The package came from Mexico and was heading to San Juan, Puerto Rico.
 "This seizure further illustrates the vigilance of CBP (Customs and Border Patrol) officers in interdicting contraband entering the country," Gillespie said.