This is an archived article and the information in the article may be outdated. Please look at the time stamp on the story to see when it was last updated.
PHILADELPHIA — The hits keep coming at customer service-challenged Comcast.
Consumer advocate Christopher Elliott blogged about three more complaints regarding the giant cable company over name-calling on bills.
Last week, he wrote about a customer's name being changed to a profanity after he canceled his cable service.
Now Elliott says several customers reported their names being changed to "whore," "dummy" and "Fakoe Boz" on bills.
On Julie Swano's bill for December, her name was changed to "Whore" Julia Swano, according to Elliott's blog.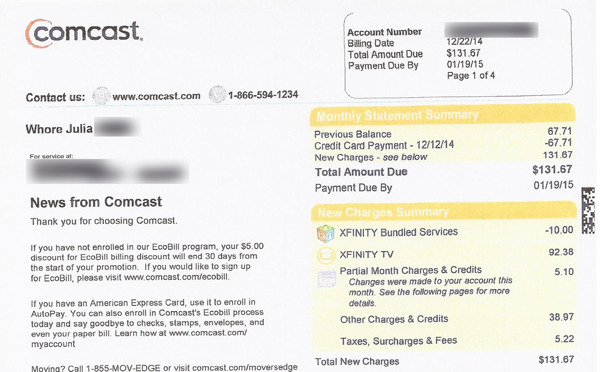 Another customer, Carolina Heredia reported her name was changed to "dummy."
After the first incident, Senior Vice President Charlie Herrin addressed some of the billing issues in a blog post.
"We have apologized to our customer for this unacceptable situation and addressed it directly with the employee who will no longer be working on behalf of Comcast," Herrin wrote.