This is an archived article and the information in the article may be outdated. Please look at the time stamp on the story to see when it was last updated.
Gift cards, jewelry, electronics, money – these are items that often top the list of most desired holiday presents.
Some children, however, put a bit more perspective on the meaning of the season with their simple and often heartbreaking Christmas wishes.
Things of My Very Own is an organization based out of New York that attempts to rescue children from crisis situations and provide them with the staples to live a normal, functional life.
Children impacted by extensive abuse or neglect are a priority.
Each year, the organization holds a gift drive for the children.
A Facebook message posted by Things of My Very Own gave a snapshot of Christmas wishes from children in neglected or impoverished situations.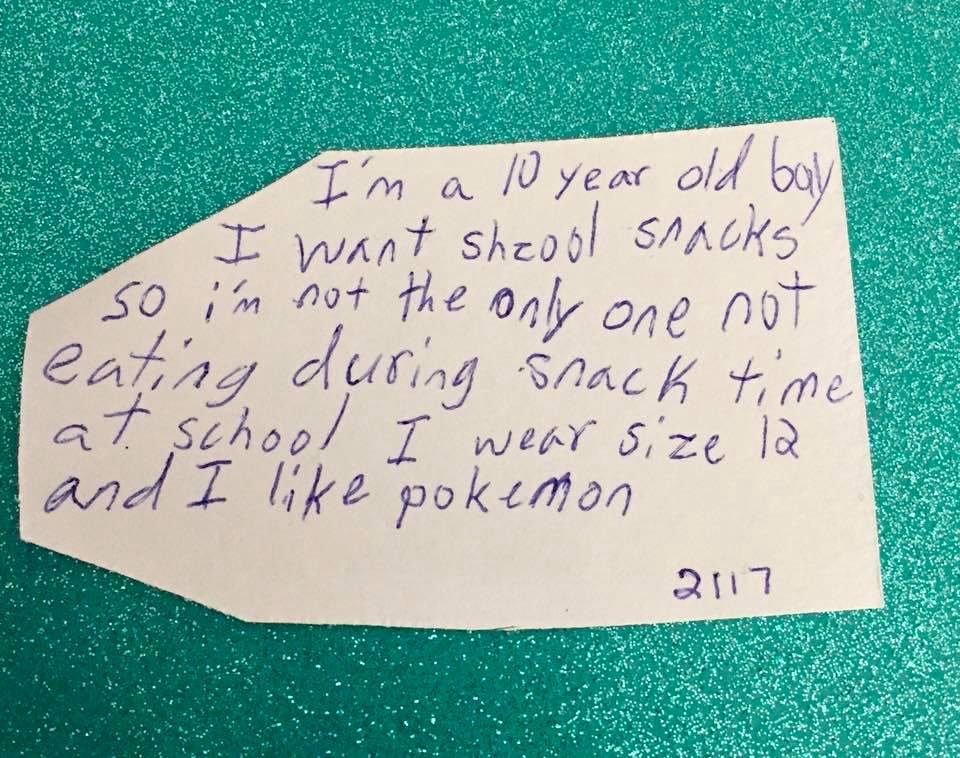 A 10-year-old boy wished for food, "so I'm not the only one not eating during snack time at school."
Among the other wrenching requests are children hoping for snacks, blankets and coats. An 11-year-old girl finished her written wish by saying "I am a nice person."
Another boy wished for "my brother to stop stealing my Batman toys." His brother is asking for "anything Batman."
Things of My Very Own helps nearly 7,000 children in the New York area every year.
Here in Denver, contributions can be made to the Salvation Army's annual Brighten the Holidays toy drive.