This is an archived article and the information in the article may be outdated. Please look at the time stamp on the story to see when it was last updated.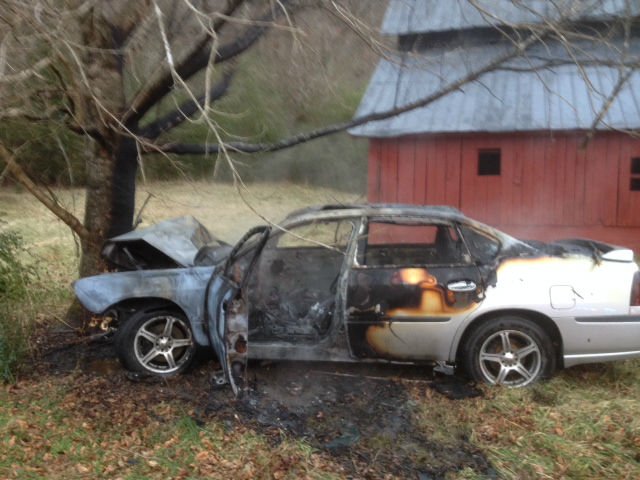 SANTA FE, N.M. — A New Mexico man is alive thanks to a stranger's quick thinking and good timing, reported WSMV.
A driver was knocked unconscious after hitting a tree early Tuesday in a crash around 6:45 a.m. Maury County.
"He came all the way down through here and then crossed the road," said resident Mark Priest. "He just dead-center punched that tree. I don't see any brake marks, and skid marks at all."
Ahren Longo said he happened to be on the way to work when he saw the wreck. He was able to pull the driver out just minutes before the car burst into flames.
"In the period of about two minutes from where I got there and got him out, the car was engulfed in flames," said Longo. "If I had been there a minute later, there would have been no helping him."
"By the time I got him out, it went up that quick," said Longo. "If it had taken me 30 seconds longer, it would have been a lot worse."
Longo stayed with the driver until emergency workers arrived. The driver was flown to Vanderbilt University Medical Center.
"I think he saved the guy's life, ain't no doubt about it," said Priest.
"If I hadn't been there when I did at that right time, then there's no doubt in my mind he would have burned up in that car," said Longo. "God puts us in places for a reason."
The driver is listed in critical condition according to Vanderbilt.
Longo said the experience has inspired him to join the Maury County Volunteer Fire Department.