This is an archived article and the information in the article may be outdated. Please look at the time stamp on the story to see when it was last updated.
NORRISTOWN, Pa. — Bill Cosby was sentenced to three to 10 years in state prison for drugging and molesting a woman at his suburban Philadelphia home in 2004.
Judge Steven O'Neill sentenced Cosby on Tuesday, five months after his conviction in the first celebrity trial of the #MeToo era.
Prosecutors asked for five to 10 years behind bars, saying the comic could still be a threat to women.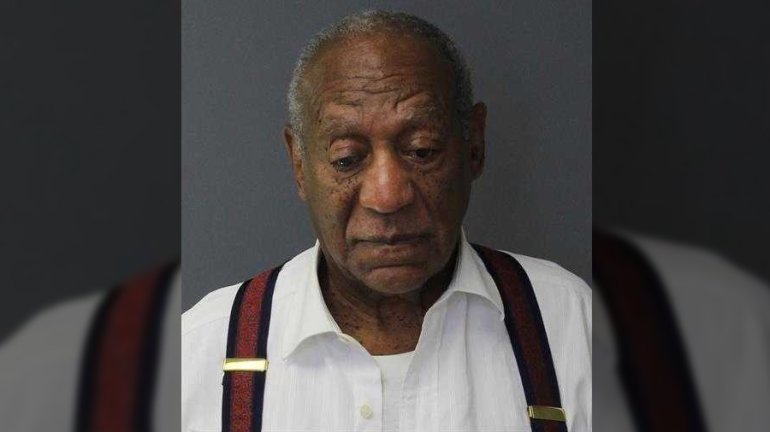 Cosby's lawyers asked for house arrest, saying Cosby — who is legally blind — is too old and helpless to do time in prison.
Montgomery County District Attorney Kevin Steele rejected the notion that "age, infirmity, should somehow equate to mercy."
"He was good at hiding this for a long time. Good at suppressing this for a long time. So it's taken a long time to get there," Steele said.
The judge agreed.
"I'm not permitted to treat him any differently based on who he is or who he was," O'Neill said.
O'Neill also denied bail for Cosby pending an appeal.
The 81-year-old comedian did not make a statement in court. Cosby sat back in his chair, his head on the headrest, as the sentence was read.
The entertainer once known as "America's Dad" was convicted in April of sexually assaulting Temple University athletics administrator Andrea Constand in 2004.
Constand is one of about 60 women who have accused Cosby of sexual misconduct.
Earlier, O'Neill declared the 81-year-old comedian a "sexually violent predator."
The classification means Cosby must undergo monthly counseling for the rest of his life and report quarterly to authorities. His name will appear on a sex-offender registry sent to neighbors, schools and victims.
Cosby declined the opportunity to address the court before the judge retreated to his chambers about noon to weigh the sentence.
Cosby's lawyers had fought the "sexually violent predator" designation, arguing that Pennsylvania's sex-offender law is unconstitutional and that he is no threat to the public at his age.
VIDEO: Cosby leaves courtroom in handcuffs
But O'Neill said prosecutors had met their burden of proof by "clear and convincing" evidence.
Constand said in a statement submitted to the court and released Tuesday that she has had to cope with years of anxiety and self-doubt that have left her "stuck in a holding pattern."
Constand, 45, said her training as a professional basketball player had led her to think she could handle anything, but "life as I knew it" ended on the night she said Cosby knocked her out with pills and penetrated her with his fingers as she lay nearly paralyzed on a couch.
Constand said she now lives alone with her two dogs and has trouble trusting people.
"When the sexual assault happened, I was a young woman brimming with confidence and looking forward to a future bright with possibilities," she wrote in her five-page statement.
"Now, almost 15 years later, I'm a middle-aged woman who's been stuck in a holding pattern for most of her adult life, unable to heal fully or to move forward.
"We may never know the full extent of his double life as a sexual predator but his decades-long reign of terror as a serial rapist is over."
In the years since Constand first went to authorities in 2005, more than 60 women have accused Cosby of sexual misconduct, though none of those claims have led to criminal charges.