This is an archived article and the information in the article may be outdated. Please look at the time stamp on the story to see when it was last updated.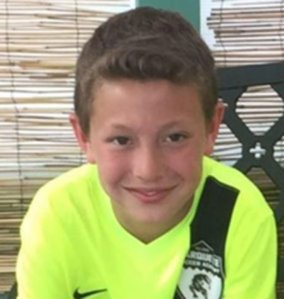 DETROIT — A juvenile has been charged a Michigan teenager faked her suicide in a social media prank, leading to her 11-year-old boyfriend to take his own life.
Tysen Benz hanged himself after he received texts and read social media posts that said his 13-year-old girlfriend had committed suicide, his mother, Katrina Goss, told the Associated Press.
Goss found her son in his room, saying the incident took place in a span of about 40 minutes. The family later learned the girlfriend was still alive.
"She had pranked her own death," Goss told the AP. "I don't know what possessed her to do such a weird prank. It's a twisted, sick joke."
In a message posted to a GoFundMe page, Goss wrote the prank led her son to commit suicide on March 14. He was on life support until Tuesday when he died.
The teenage girl and some of her friends orchestrated the prank. It's not clear who was charged, the AP reported.
The name of the person who was charged has not been released by the Marquette County Prosecutor's Office because of their age, according WNMU-FM in Marquette, Mich.
The charges include malicious use of telecommunication services and using a computer to commit a crime, the station reported.
Goss described her son on the GoFundMe page as an "all around amazing child" who was charismatic, athletic and a comedian. The family is "completely heartbroken" over his death, she said.
"I want Tysen to be remembered as he was and all the joy he's brought to everyone. Keep his spirit alive by standing strong & fighting against social media bullying!!" she wrote in the statement.