This is an archived article and the information in the article may be outdated. Please look at the time stamp on the story to see when it was last updated.
DENVER — Police have arrested one suspect and are looking for a second in connection with the deadly shooting at an RTD light rail station on Tuesday.
Tim Cruz, 32, was killed during an armed robbery at the station at West 12th Avenue and Sheridan Boulevard early Tuesday morning.
The Denver Police Department said two men approached Cruz and robbed him at gunpoint. One of the two suspects then shot and killed Cruz.
Surveillance cameras captured video of the suspects.
Police said they have arrested one suspect, 19-year-old Ever Valles. Valles is being held for Investigation of first-degree murder. Valles hasn't yet been charged and he won't have a court appearance until charges are filed; that's expected to take place Monday.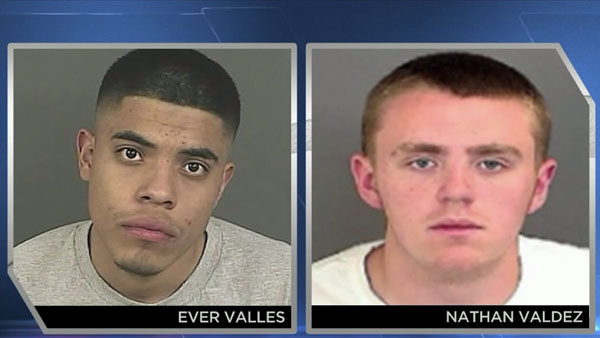 Police are still searching for 19-year-old Nathan Valdez. He is considered armed and dangerous.
Valdez is described as being 5-foot-8 and 187 pounds, with blond hair and hazel eyes.
Police said there have been nine assaults and two robberies since February 2016 at the Sheridan light rail station.