This is an archived article and the information in the article may be outdated. Please look at the time stamp on the story to see when it was last updated.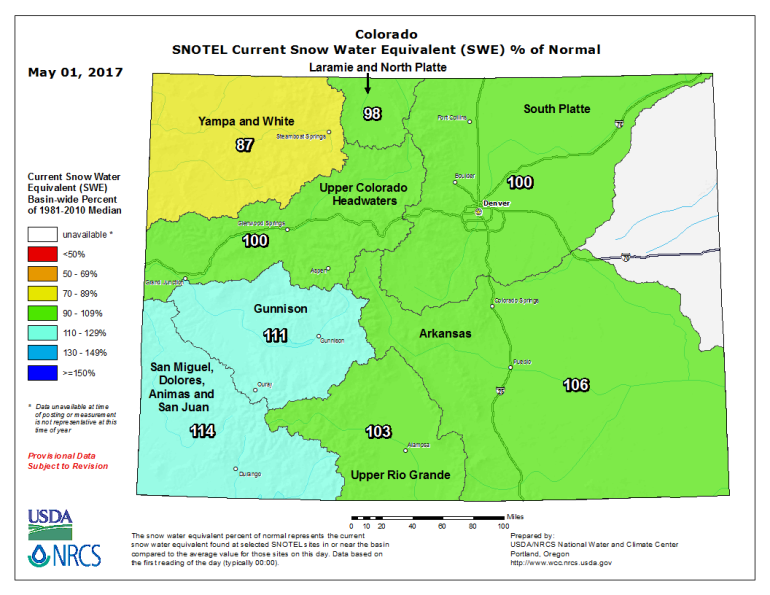 DENVER — The recent storm cycle pushed the average mountain snowpack back over 100 percent, to 102 percent, to be exact.
More than 30 inches of snow have accumulated at Loveland Ski Area in the past seven days.
The statewide snowpack had fallen below 100 percent of normal before the recent storm cycle because of warm, dry weather.
Significant warming and melting occurs later this week and weekend as the storm track shifts and high pressure moves in.
The freezing level this weekend will rise above the 14ers.
From this point forward, the melting snowpack will fill reservoirs and rivers. Rafting season normally peaks in late May through early June.