This is an archived article and the information in the article may be outdated. Please look at the time stamp on the story to see when it was last updated.
KYLE, Texas — A mother and daughter who once lived in Colorado were among the 16 people killed in a hot air balloon crash in Texas over the weekend.
Lorilee Brabson and her daughter Paige posted a photo on Facebook the morning of the crash. The ride was supposed to happen weeks ago as a Mother's Day gift, but bad weather delayed it.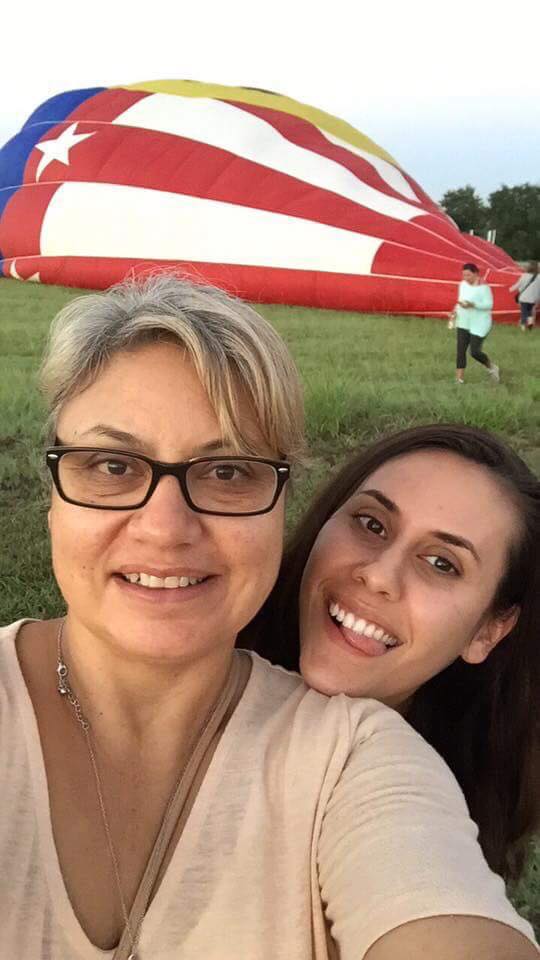 Both Brabsons graduated from Harrison High School in Colorado Springs and moved to San Antonio about three years ago.
Thirteen other people and the pilot were on the hot air balloon when it went down in rural central Texas. There were no survivors.
The National Transportation Safety Board said the balloon hit a power line and crashed, and is calling it the deadliest hot air balloon crash in U.S. history.
Paige Brabson worked in San Antonio at a Mexican restaurant and had an 11-month-old daughter, according to a GoFundMe page.