This is an archived article and the information in the article may be outdated. Please look at the time stamp on the story to see when it was last updated.
DENVER — Average apartment rents in Denver decreased in September for the second consecutive month, according to Axiometrics.
Average rent was $1,394 in September, down from $1,407 in August, Axiometrics reported.
"The double-digit rent growth Denver saw last summer was unsustainable," Axiometrics vice president of research Stephanie McCleskey said in a news release. "While we forecast 2017 to be a much slower year in the market, we believe performance will pick up early in 2018 and Denver will regain its position among the top markets in the country."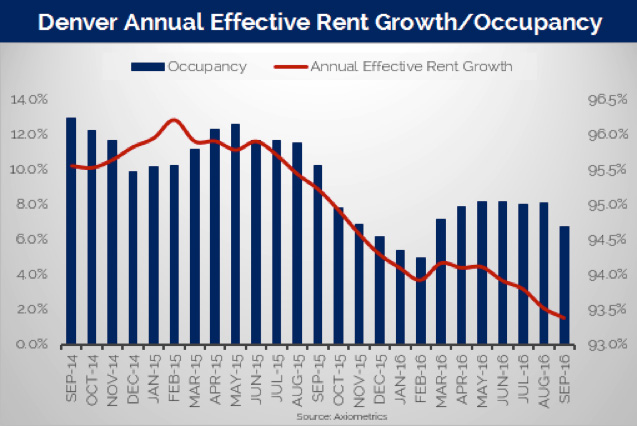 The metro area's 1.5 percent annual effective rent growth in September was the lowest since 1.1 percent in March 2010.
Occupancy was at 94.7 percent, down from 95 percent in August and 95.5 percent in September 2015.