This is an archived article and the information in the article may be outdated. Please look at the time stamp on the story to see when it was last updated.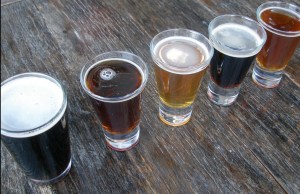 DENVER — A new smartphone app that allows customers to search for a specific beer by location is launching in Colorado – just in time for the Great American Beer Festival.
Hopify allows "up-to-the-second accurate beer lists for restaurants, stores and breweries," the company said in an statement. The app also shows which beers are trending at a specific location.
"We built Hopify to connect customers with breweries who are making the incredible beer people are discovering," said CEO and Founder, Jacob Timm. "We help consumers answer a couple basic questions: Where should I go? What do they have? What's good? Where can I purchase this beer? Most importantly, who made this beer and what's the story. The goal of Hopify is to tell you what IS available at that moment and be a true utility, connecting people who are exploring with people who are making and selling beer.
Fate Brewing, Boulder Beer, Sanitas Brewing, West Flanders and West End Tavern, all located in Boulder, currently partner with the app. Hopify encourages locations to update information on the app themselves.
"Yelp helps consumers figure out where to go with reviews and basic info on locations nearby," Timm said. "Hopify does it by connecting consumers to locations nearby – through the beer they love."
Hopify is available now for iPhone and coming soon for Android phones. Bars and restaurants can go to www.hopify.co and click sign up.