This is an archived article and the information in the article may be outdated. Please look at the time stamp on the story to see when it was last updated.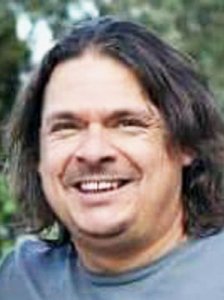 GRAND JUNCTION, Colo. — A Colorado pastor reported missing while in northern New Mexico was looking for buried treasure, police said.
New Mexico State Police Lt. Elizabeth Armijo said family members told authorities that Paris Wallace of Grand Junction had gone there to search for "Forrest Fenn's treasure," rumored to be hidden somewhere in the Rocky Mountains.
Fenn is an author who owned an art gallery in Santa Fe, New Mexico. He announced in 2010 that he had hidden a chest full of gold and jewels in the Rockies worth at least $1 million.
Since then, people have scoured his writings, including an autobiography "The Thrill of the Chase," hoping for clues.
Fenn also occasionally releases new clues on where the treasure might be.
The Daily Sentinel reports Wallace's family said no one has heard from Wallace since Tuesday. He is the lead pastor of Connection Church in Grand Junction.
His wife reported him missing Wednesday when he missed a meeting, and his belongings were found at the Rodeway Inn in Espanola, New Mexico.
His truck was found Thursday afternoon on New Mexico State Road 570.
Authorities found a receipt for a rope in Wallace's truck. A rope was found tied across the Rio Pueblo River.
Officials believe the rope was likely Wallace's. After following the river to the Rio Grande, crews found Wallace's backpack. Dive teams are searching the waters.
Parts of Fenn's poetry refers to high water and canyons.
In 2016, a Broomfield man in search of the hidden treasure was found dead at Cochiti Lake on the Rio Grande in New Mexico. Randy Bilyeau was 54 years old.