This is an archived article and the information in the article may be outdated. Please look at the time stamp on the story to see when it was last updated.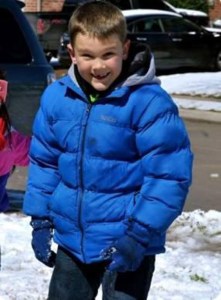 GREAT SAND DUNES NATIONAL PARK, Colo. — A 6-year-old boy who went missing at Great San Dunes National Park was found by a Colorado State Patrol trooper Monday morning.
Caleb Lund was last seen at 6:30 p.m. Sunday. Multiple agencies spent the night looking for the boy. Crews shined headlights in hopes of finding the boy. Caleb who was found by the trooper as he was driving the area.
Caleb was taken to a local hospital to be examined.
KKTV in Colorado Springs reported the boy's family was in Colorado for a family reunion and that Caleb was playing with other children when he disappeared.
KRDO reported the trooper, Lance Sanchez, started his shift at 6 a.m. and decided to try to help in the search.