This is an archived article and the information in the article may be outdated. Please look at the time stamp on the story to see when it was last updated.
ADAMS COUNTY, Colo. — The Adams County Sheriff's Office will manage a crowded medical unit by building a mental health unit inside the Adams County Detention Facility.
The unit, planned to open this year, will provide separate living spaces and treatment areas for 32 inmates who have mental health-related behavioral problems.
Design and construction is estimated to cost $3.2 million, and an additional $1 million has been earmarked to hire 10 deputies and two certified nursing assistants.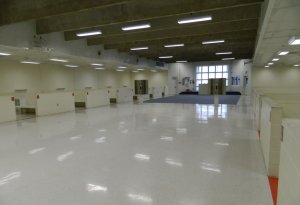 The designated area will be a renovation of existing space within the facility.
Sheriff Michael McIntosh heralded the move as a step forward in appropriate treatment for affected inmates.
"The mental health unit is a way to start addressing the majority of mental health problems from individuals who come through our facility and to provide continuity of care," he said.
In a statement issued by the sheriff's office, in 2016, there was an average daily population of 938 inmates in the jail per month.
Typically, 25 percent to 35 percent of the inmate population in the jail has mental health needs, the sheriff's office said.