This is an archived article and the information in the article may be outdated. Please look at the time stamp on the story to see when it was last updated.
JEFFERSON COUNTY, Colo. -- Colorado lawmakers outlawed synthetic pot, also known as spice, five years ago.
But that didn't keep two men from allegedly selling the dangerous drug at dozens of popular retail smoke shops across Colorado, other states and even parts of the world.
Police busted that illegal spice operation and a grand jury returned a whopping 169-count indictment against the duo.
"NBT. It stands for Never Been Tamed or Next Best Thing," Jefferson County District Attorney Pete Weir said.
And they were sold at legitimate retailers, including dozens of Smoker Friendly stores in the state and nation.
Weir said Michael Whitney and John Swanson worked together to manufacture, distribute and sell the herbal cigarettes laced with synthetic cannabinoid.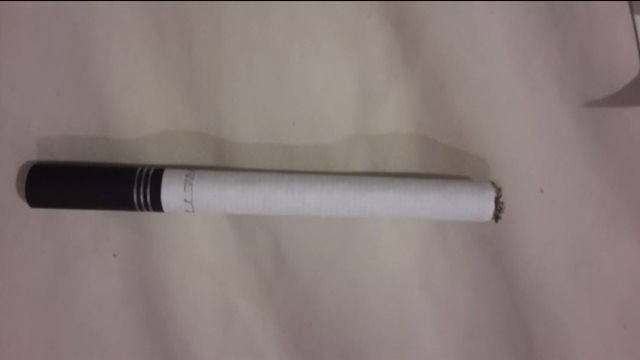 "Some of the material used, the spice itself that was sprayed on herbal cigarettes, probably came from China," Weir said.
A 169-count indictment claims Whitney sprayed the cigarettes with spice at his business, Integral Industries, inside a now abandoned warehouse at 7130 Julian St. in Westminster.
Then, it was distributed by his partner, Swanson, through his business What U Tokin Bout from several suites inside a Denver business park at 7100 Broadway.
"It's a dangerous substance, much less when it's placed on an innocent product, herbal cigarettes, and then you get the result of winding up in the emergency room," Weir said.
Customers of Smoker Friendly say their operation acted recklessly with the lives of the public.
"It's unfair. It's dangerous. You can mess around and kill somebody. Because you never know how somebody is going to react," customer Charles Marshall said.
Investigators said the suspects made millions of dollars in the scheme, allegedly turning herbal cigarettes touted as safer than tobacco, into something exponentially more harmful.
"To have individuals profiting to this extent at the expense of the unsuspecting public is something we've got to identify and stop," Weir said.
The most serious charge the men face is violation of Colorado Organized Crime Control Act, along with possessing, manufacturing and distributing synthetic cannabinoid.
They'll be in court Thursday for a bond hearing. They're being held on $1 million each.