This is an archived article and the information in the article may be outdated. Please look at the time stamp on the story to see when it was last updated.
BOULDER, Colo. — Friends will gather next weekend to remember Ashley Mead, a Boulder woman whose body was found partially dismembered.
Loved ones will gather Saturday at the Boulder Public Library at 2:30 p.m. to remember Mead's life.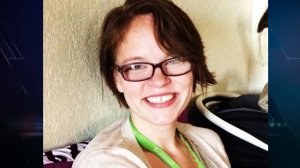 Friends of Mead say she often visited libraries in Boulder and was a familiar face to many of the staff at the Boulder Public Library.
The community is invited to the event, and people are asked to wear bright colors and other uplifting clothing in tribute to Mead.