This is an archived article and the information in the article may be outdated. Please look at the time stamp on the story to see when it was last updated.
DENVER — Members of the community gathered Tuesday to honor a 62-year-old man who was beaten to death after stopping an attack on two teenagers in Denver.
A crowd packed a small room at the Saint Francis Day Center, where a single candle burned next to a picture of James Farmer Jr.
Witnesses said Farmer was asleep in his car when the teens were attacked near Curtis and 25th streets on June 16. They said he got out to intervene and became a victim.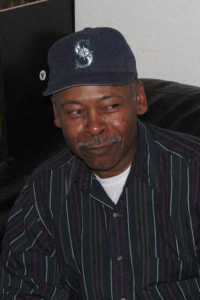 Farmer's sacrifice was not lost on those who showed up to remember him.
"James saved a life by giving up his life," said Tom Luehrs, executive director of the St. Francis Center where Farmer's actions were memorialized by people he knew and by those he helped save. "He was a man that cared about other people."
"I came here to help honor a man that saved my son," David Brown said.
Brown said his 18-year-old son and a 19-year-old woman who doesn't want to be identified had been out walking in the early-morning hours on June 16.
The 19-year-old victim said they didn't do anything to provoke the attack.
"He just walked across the street towards us and he was walking very fast and aggressively and he just swung," the woman said. "Punched my friend and continued to attack him until my friend was like on the ground and being kicked repeatedly in the head.
"I tried to get the attacker off and the attacker turned to me and punched me."
The teens say Farmer got out of his car to help — and grabbed a 2×4 out of his trunk.
"I think I would just thank him.  It's simple, but I really, I'm just very grateful and moved, for people he'd never seen before,"  the woman said.
When police arrived, officers said Farmer was on the ground in the middle of the street and a man was "continually striking the victim in the chest with force."
Farmer died before he could be taken to a hospital. An autopsy confirmed he died from blunt force injuries.
"It's a tragedy that I'll never forget, that my son will never forget, and I hope that his family knows that we are here remembering him with honor," Brown said.
Farmer's family described him as  a hard-working family man who lived his life like a soldier.
Farmer was a U.S. veteran who had come to Denver looking for work, his family said. They said he chose to sleep in his car because he was sending the money he earned back to his family in Seattle.
"He took a oath when he joined the United States Army and promised never to leave a man behind. Well that is what James stood for on June 16th 2017. He heard someone in need and risked his life to save [the] lives of those teenagers," the family stated.
The suspect, 28-year-old Dejuan Stamps, has been charged with one count of first-degree murder, one count of first-degree assault, two counts of second-degree assault and one count of third-degree assault.