This is an archived article and the information in the article may be outdated. Please look at the time stamp on the story to see when it was last updated.
CHEYENNE, Wyo. — It's called Cheyenne and it's a supercomputer in Wyoming that helps the the Pinpoint Weather team predict the forecast.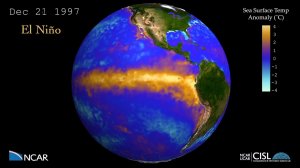 Cheyenne is changing the way meteorologists, scientists and students look at weather patterns.
That's because it illustrates the atmosphere in motion, giving a better look at which storms will produce tornadoes, hail, flooding rain or a blinding blizzard.
The supercomputer crunches calculations at an outstanding rate: 5.34 quadrillion calculations in about one second. It runs out of the National Center for Atmospheric Research Supercomputing Center in Cheyenne.
"There are things coming on now that will take us to a whole new game about predicting weather," said Richard Loft, the director of technology and development at Mesa Laboratory in Boulder, a research partner that works with the national center.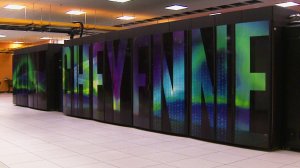 Cheyenne moves billions of bytes of data from 140,000 processors through miles of cable.
Operations manager Gary New helps maintain the massive data center. He said the computer was built in southern Wyoming for a reason.
"It's normally cool land and dry here. We can do things that are much more difficult in a high humidity environment on the East or West Coast," he said.
A team works to keep the center cool using energy-efficient technology such as vented floors and a wall of fans. Energy from wind farms nearby keeps it humming.
"We did our homework when designing this facility," New said.
More than 2,000 scientists and students from roughly 300 universities conduct research using NWSC's advanced computer to improve atmospheric models and high tech simulations.
"In terms of our forecast skill, if we have better computers and better models, and more data we can improve that skill and that translates into knowledge of what is going to happen and that is a valuable commodity to people," Loft said.
It's valuable information to farmers, energy producers and planners in all economic sectors, and it's priceless for those who live in the mountains.
"If you consider the population increase, people are living in more marginal or risky environments. Perhaps in the mountains, they want to live there by choice because it's so beautiful, but there are risks of wildfires, wind storms, severe snow events, rainfall — people living in those kind of environments need good information in order to make decisions," Loft said.
The Mesa Laboratory is one of many across the country tied to Cheyenne through cloud computing. The supercomputer facility is connected to other leading cyberinfrastructure facilities.
Currently, the National Center for Atmospheric Research and the state of Colorado are working on a system that could change the future of fighting wildfires.
"[They] are working on an advanced system for predicting wildland fire behavior, including where and how quickly the blazes will spread," said David Hosansky with NCAR.
Scientists and students at university partners have conducted first-of-its-kind research such as generating cutting-edge forecasting to save the solar energy industry, computer models to estimate risks of Zika virus and detailed simulations to better understand topics such as hail size.
And when it comes to floods like the one that ravaged Colorado in 2013, NCAR and the National Oceanic and Atmospheric Administration have launched the National Water Model.
It's a national system for forecasting water resources from coast to coast that can help predict major floods.
NCAR said research suggests some fast-forming droughts, such as the one in the southern Rockies and Midwest in 2012, could be predicted months in advance, and related to soil moisture and snow pack data.
In the Pinpoint Weather Center in Denver, Cheyenne helps things to be more accurate, whether it's 24 hours out or three days or a week.
It's the world's 20th-most powerful computer and cost $40 million in 2012 to build.
Weather forecasting breakthroughs at NCAR
Here are four major developments at NCAR since 2012 in regards to long term weather forecasts: