This is an archived article and the information in the article may be outdated. Please look at the time stamp on the story to see when it was last updated.
DENVER — Mayor Michael Hancock insisted at a Monday morning news conference that top changes at the Department of Public Safety were not related to the city's investigation of Denver Police Chief Robert White and Deputy Chief Matt Murray.
The Denver law firm Employment Matters was hired by the mayor's office in May to investigate the city's top two officers over issues of transparency.
The two are accused of failing to turn over a letter to the Denver Police Protective Association in 2016.
The letter, written by then-Denver District Attorney Mitch Morrissey, criticized the arrests of a Denver police officer and a metro-area woman for an alleged sex crime that the Denver District Attorney's Office felt didn't occur.
The law firm billed the city more than $87,000 but wasn't allowed to reach a conclusion.
Instead it was directed to hand over its report to the Denver Sheriff's Department of Conduct Review.
That office has had the report since November but has yet to pass along its findings to the executive director of Public Safety, who is then expected to make a recommendation to Hancock as to whether any disciplinary action is warranted.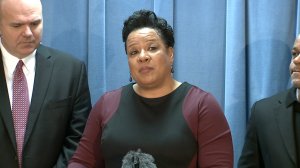 Now instead of Stephanie O'Malley making that recommendation, it will be incoming executive director of Public Safety Troy Riggs.
Hancock announced Monday that O'Malley will be moving into a new role as a special assistant to the mayor overseeing employment opportunities for minority firms in Denver.
Riggs, a former police chief and public safety manager in Indianapolis, arrived in Denver three months ago as the deputy director for Public Safety.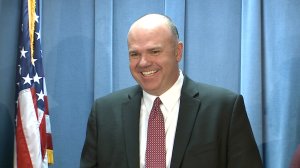 Years ago, he worked with White in Louisville, Kentucky, when White was that the city's chief of police and Riggs was White's chief of staff.
That working history concerns Lisa Calderon with the Colorado Latino Forum.
"He came from working with Chief White, reported to him and presumably came to Denver because of him," Calderon said.
"So the fact that he is now going to investigate his former boss is a little too cozy and should raise a lot of flags."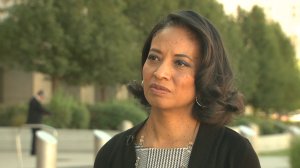 Calderon predicts Riggs will recommend no punishment for White and Murray.
"Honestly, I would have liked to see an independent commission without Hancock's fingerprints on it at all and then they make the determination as to what should happen," she said.
When asked if Riggs could be impartial about a man he once described as his mentor, Riggs responded, "If there's any doubt that I'll do the right thing, I think you need to go back and look at my integrity in different places and how I've dealt with issues but also you can call on my best friend in the world, a person I could rely on at the time worked for him in Louisville and I had to discipline him and I did it because it was the right thing to do."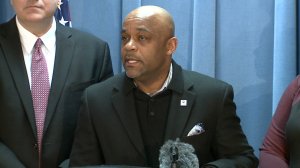 Riggs was not referring to White as the person he had to discipline in Louisville but now will be in the position of making a recommendation to Hancock.
The mayor pointed out the final decision will be his alone.
"The manager of safety will not receive the responsibility of disciplining the chief in the event that the investigation calls for that, that will come to my desk," Hancock said.