This is an archived article and the information in the article may be outdated. Please look at the time stamp on the story to see when it was last updated.
DENVER — For some injured college football players, the post-operative pain-killing medication Toradol is a magic potion, giving them a chance to get back into a game faster and with more confidence.
As former University of Colorado and NFL lineman, Matt McChesney said, "A shot in your butt cheek before a game (and you) feel like frickin' Superman when you walk on the field. Everything is numb. You feel great!"
But that euphoria doesn't last. That's not how the medication works. And when it wears off, McChesney says that's when the dangerous cycle of need begins.
"After the game when you wake up, you feel like you got hit like a Mack truck because it hides everything. So what do you do? You go get another shot," McChesney said.
For Colorado's top amateur sports programs, Toradol is just one drug in a vast arsenal of numbing agents, narcotics, and other painkillers given to students-athletes in the training room.
FOX31 Denver investigative reporter Chris Halsne spent five months battling with 10 state universities to obtain accurate records documenting the kinds and quantity of medications available in the training room and on the sidelines during competition.
Overall, drug inventory logs show the purchase of thousands of prescription-only anti-inflammatories Toradol, Depo-Medrol, and Decadron along with numbing injections like Bupivacaine, Lidocaine, Sensorcaine and Xylocaine. Some schools also purchase the narcotic Hydrocodone for injured student-athletes.
Toradol: "The new Advil"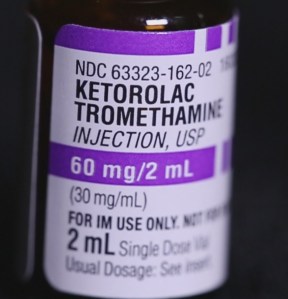 Toradol is most often sold under its generic label "Ketorolac Tromethamine."
University of Colorado Hospital Sport Medicine expert Dr. Sourav Poddar said Toradol is a "good pain reliever" as well as an anti-inflammatory.
The U.S. Food and Drug administration warns it should only be used for short-term for severe acute pain, listing known side effects as "gastro-intestinal bleeding" and an "increased risk of heart attack or stroke."
In March, former University of Southern California lineman Armond Armstead settled a landmark civil lawsuit with the University of California on the eve of trial.
Armstead claimed in court records that he suffered cardiac arrest (and a shorten professional football career) because USC repeatedly injected his injured body with Toradol.
The undisclosed financial settlement is sending shock waves through university athletic departments that have been embracing the use of Toradol for injured athletes. As one attorney familiar with the case puts it, "they are all on notice now."
A lawsuit filed by professional football players against the NFL also blames Toradol's blood-thinning effects for worsening the effects of concussions.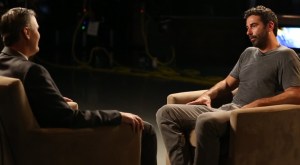 Former Denver Bronco Nate Jackson calls the growing popularity of Toradol among college athletes sad.
"It's just a product of this kind of this NFL mentality just trickling down. And it's going to college and pretty soon you're going to see Toradol in high school. Then pretty soon you're going to see Toradol in Pop Warner," Jackson said.
Jackson said the pressure from trainers, coaches and other players to perform while "numbed up" and injured has shorted innumerable sports careers.
"Doctors are supposed to protect their patients, protect their health, give them good advice, not lead them back into doing the same thing that got them hurt in the first place. Well that stuff doesn't exist in football. You're patching them up and sending them back out to do the same thing that hurt them in the first place," Jackson said.
In his book about NFL life, "Slow Getting Up," Jackson admits he would have done anything to get onto the field on Sunday, but painkiller use in every locker room in the league has spun out of control.
CU Buffaloes defend use of pain medications
As expected, the largest and most complex drug inventory lists came from the university athletic programs that play Division I college football.
From 2011 to 2014, records show the University of Colorado in Boulder athletic department  ordered 56 vials and 999 oral tablets of Toradol or its generic form "Ketorolac" for sports teams.
In addition, the CU sports programs purchased 1,202 shots of Lidocaine and 454 shots of a longer-term numbing agent called Bupivacaine.
A list of medicines the CU football team carries in its "game day medical kit" contains injectable medications for Ketorolac, Bupivacaine, Lidocaine, Xylocaine, Depo-Medrol and Kenalog .
"With a sport such as football, every time they step on the field there is a risk. If they get hurt, we want to try to minimize further injury, but unfortunately these sports, we see a lot of injuries with what they do," CU Director of Sports Medicine Dr. Eric McCarty said.
McCarty is head team physician and a former Buffaloes player. He defends the program's use of painkillers and anti-inflammatories while at the same time admitting there is a growing concern and controversy over Toradol's use.
"Ever since I've been here at the University of Colorado, we've never really used it that much. Sure we injected some, but not that much. … I've seen some programs that have really utilized it. Sometimes a dozen players a game," he said.
McCarty said neither the players nor the coach gets to decide how injuries are treated. It is wholly up to team physicians.
"We don't want you to have further harm so we have to look at every single injury; every player as an individual before we can let them go back out and play," he said
The university refused to release specific records as to how, when and on whom the drugs were used, citing health and educational privacy laws.
The current medical staff, however, tells FOX31 Problems Solvers it prefers to utilize the pill or tablet form of Toradol instead of injections. Although the tablet form has been linked to higher risks of intestinal bleeding, McCarthy believes if used correctly, the medicine is safe.
According to an email from campus spokesman Ryan Huff, of the 20 vials of Ketoralac CU  purchased during the 2014 football season,  10 were returned unused with the other 10 being kept on hand as an option.
"We have checked all the records going back the past 3 seasons, and we have had no injections," Huff wrote. "So that is for all athletes (about 360) in all sports during 12/13, 13/14 and 14/15."
CSU buys 75 vials of Toradol during 2014 football season
From August to October 2014, Colorado State athletics ordered 25 vials of 60mg/ml Toradol three times. One order was an overnight shipment the day the Rams played the Utah State Aggies.
A review of CSU's sideline medical kit shows it not only contains Ketorolac, but seven injectable anesthetics. The narcotic hydrocodone is available to players only for home games,
FOX31 Problem Solvers tried for weeks to get CSU to sit down and answer questions about its training room distribution of narcotics and how it uses Toradol on game day.
It refused, so Halsne attended the Rams spring football scrimmage.
New coach Mike Bobo seemed caught off-guard by questions during scheduled press availability despite being warned beforehand by media relations as to the topic of his questions.
Halsne: "What are your thoughts on the use of Toradol to get injured players back on the field quicker here at CSU?"
Bobo: "You have to ask our team doctors about that. They handle that and we don't use Toradol."
Halsne: "They did last year; quite a bit, about 75 vials. You know it's been controversial with the USC lawsuit. Do you have your own philosophy on it?"
Bobo: "I trust the doctor's judgment on these things."
And new athletic director Joe Parker initially agreed to speak with FOX31 Problem Solvers during the scrimmage that day but  was throttled by assistant athletic director of communications Paul Kirk.
Despite Parker's promise he would answer questions, he never did.
CSU instead responded in an emailed statement from Associate Athletic Director Terry DeZeeuw.
It said in part, "At no time would the Athletic Department advocate the use of Toradol or any other prescription medication for prophylactic reasons or without the informed consent of the injured student-athlete."
Air Force reconsidering use of Toradol shots
The U.S. Air Force Academy plays by a different set of rules. This is the only major college sports program in Colorado that does not have to comply with state records requests, so determining exactly how much Toradol has been used by sports teams over the years is difficult to determine.
The best answer given is "some."
According to Lt. Col. Gerald McGinty, director of sports medicine and associate athletic director at the Air Force Academy, the Falcons football team "has used injectable Toradol in the past."
However, McGinty also said that because of rising concerns over the safety of the drug, the Falcons did not utilize shots of Toradol this past football season. Team physicians are still allowed to prescribe the tablet form to injured athletes.
A Federal of Freedom Information Act request to the Air Force Academy requesting purchase orders for any medications bought by the athletic department was returned by the secretary of the Air Force labeled "no records."
Part of the reason behind the lack of documentation is that all Air Force varsity sports participants are also cadets under contract with the military branch of the Air Force.
Their health care bills are part of the Federal Tri-Care health insurance system. Basically, if an injured athlete needs care, the cost of medication and treatment are not the sports departments' responsibility.
That stated, FOX31 Denver is waiting response on an appeal of a FOIA asking for statistical information on the use of painkillers and anti-inflammatories by Air Force Academy sports programs.
Injections on game day: Policies lacking
At Matt McChesney's strength and conditioning center, Six-Zero, he uses some tough love to train some of Colorado's best high school football players so they can be ready for rigors of big time college sports.
The former NFL player preaches physical and mental toughness and refuses to shy away from telling young athletes the truth about the ugly side of injuries and pressure to perform.
"You better find a way to take care of yourself because if you don't, you're just going to be a broken down cripple and the same people telling you to go out there and stick yourself with needles — and just play through it and be tough for the team — the minute you're not on the team anymore? They will never talk to you again," he said.
With the Broncos, Jets, Dolphins — and while at the University of Colorado in 2003 — McChesney said he was shot up with Toradol "at least a hundred times," something he said no doubt shortened his career.
"This is the truth. Toradol. Painkillers. All this stuff they pump you full of? You have the right to say no. You don't have to use it. You don't have to use it when the coach or trainer comes in with a needle, you can say 'I don't want that,' but then again you're not going to be on the field either. It's a double edge sword and it's sharp," he said.
And based on a review of thousands of painkiller prescription invoices from Colorado-based university sports programs the prospects working out in McChesney's training facility will be offered plenty of help with their pain in the years to come.
During the 2013 football season, Northern Colorado administered Toradol "to 12 athletes participating in football who received a combined total of 29 injections."
And of the 10 Colorado-based university athletic programs that were polled, Northern Colorado was the only school to have a written policy regarding the use of Toradol or Ketorolac.
The guidelines, obtained by FOX31 Problems Solvers through the Colorado Open Records Act, document the school's decision to authorize Toradol for competitive reasons, as opposed to only using the drug for rehabilitation.
Its written policy regarding the use of "Ketorolac" says "It has appropriate uses in the field of sports medicine in controlling pain and inflammation prior to and during athletic competitions."
The policy gives permission to team physicians to inject an injured player to get them ready to play on game day, saying "For optimal results, injections should be given one hour prior to the start of the competition."
Several sports medicine experts said injecting a player with Toradol just before playing a violent game comes with more risks than benefits.
McCarty and Poddar said from an ethics standpoint, whatever medical decisions are made must be in the best long term interests of the student-athlete. That starts with doctors in control of patient treatment, not coaches.
"I'm not reporting to the coach. Is it great if the team wins? Absolutely," Poddar said. "But just as any doctor patient relationship, that's sacred. What should never happen is that the coach should not determine the care of the athlete."
Smaller budgets, fewer painkillers
The Colorado School of Mines is a Division II athletic program in Golden. Last year, the football team was 10-2 and made it into the NCAA Regional quarterfinals.
The school's response to requests to review drug purchases was three paragraphs. Associate counsel Esther Henry said "Our athletic trainers do not provide any medications to our athletes other than over-the-counter ibuprofen and cough drops."
Responses from several other Colorado college sports programs were similar:
Colorado State-Pueblo: "The University has conducted a thorough search of its records, and has no documents in response to your request."
Fort Lewis College in Durango: "Acetamediphine: Tylenol, Ibuprofen, Benadryl, and Cepastat Lozenges"
Colorado Mesa University in Grand Junction sent hundreds of dollars' worth of purchase orders for medical supplies and nutrients, as did Adams State in Alamosa, but the records are void of painkillers or Toradol.
Western State Colorado University in Gunnison wrote, "How many times painkillers have been administered to athletes? …  The answer is zero"
Jackson said college programs that let injuries heal with ice, ibuprofen and time are dinosaurs.
"Everyone is using it. Every big-time college football program is under a lot of pressure. They just want to win. Those trainers are hyped up on these players. There's a lot of money around it. Everyone is doing something to get these back on the field and gain an edge."
State schools and their responses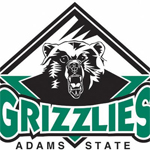 Adams State
"We do not have any medical personnel hired or reimbursed by the university. Our Athletic Training staff does not administer any of the above medications,  and therefore does not have any in sideline or travel kits. We do not have a written policy in place at this time."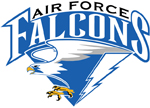 Air Force Academy 
"Our organization has a significant number of pending FOIA requests which prevents us from making a response determination within 20 workdays. Based on the information you provided, we have placed your request in the Complex track. We estimate a response to your request around April 28, 2015."
 We are yet to receive further reply from Air Force
Colorado Mesa University
"We have not reimbursed anyone for any prescription medications."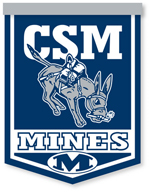 Colorado School of Mines 
"We do not have a policy or procedure on the use of painkillers or anti-inflammatory medications for game day athletes. As we stated in our response to your earlier request, our athletic trainers do not provide any medications to our athletes other than over-the-counter ibuprofen and cough drops."
Colorado State University
"As part of the (student-athlete) treatment plan, our physicians utilize a number of methods to assist in the management of injuries, including but not limited to over-the-counter and prescription anti-inflammatory medications, including Toradol. Our physicians believe these pharmacological methods can be effective and safe treatments for patients in the general public and among athletes, including those who are students at Colorado State University. Our team physicians only consider the use of medications, including Toradol, after consultation between the physician and the injured athlete, and only administer or prescribe medication after informed consent from the patient to discuss risks and benefits of all treatment options."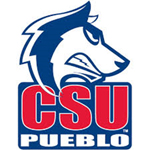 Colorado State University-Pueblo
"All physicians that work with the athletes at CSU-Pueblo are volunteers and are not in the employ of CSU-Pueblo. Any information that they maintain in their personal pre-stock bags, or any other records that they maintain, are not subject to the ACT. Injured student-athletes are treated individually and treatment options are discussed within the confines of a confidential physician patient relationship."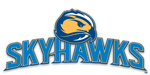 Fort Lewis College
"Fort Lewis College follows the 2014-15 NCAA Sports Medicine Handbook Guidelines 1G "Dispensing Prescription Medication". We do not dispense or administer these types of medications. … Any prescribed medications that are administered or dispensed to an individual athlete are given personally through the physician's office, and/or licensed pharmacy per the physician's office (post-surgery)."
University of Colorado
"Toradol, while one of many non-steroidal, anti-inflammatories that may be used in this setting, it is not something that is commonly used here at the University of Colorado Boulder.  If deemed appropriate, these medications may be used as part of an individualized treatment plan with appropriate precautions reviewed.  Its use has been uncommon as CU's sports medicine staff and physicians are aware of the potential negative side effects that might exist with its use."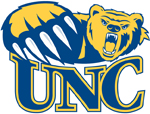 University of Northern Colorado
"Ketorolac tromethamine (brand name Toradol) is a prescription non-steroidal anti-inflammatory medication used for the short term relief of mild to moderate pain. It has appropriate uses in the field of sports medicine in controlling pain and inflammation prior to and during athletic competitions. (Eight) guidelines are utilized to determine the appropriate use of ketorolac in Northern Colorado Athletics."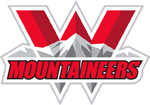 Western State Colorado University
"Our team physician examines student athletes in need in our training room each Monday afternoon. It is classified as a regular office visit the same as an office visit at his private practice office. The student athlete is billed for this medical encounter (by the private practice office) and for any treatments/prescriptions associated with this encounter. Any ordered prescription is made directly to the student athlete and it is their sole responsibility to fill it, pay for it, and follow the terms of use as directed by the team physician. Student athletes are not required to use any prescribed drug or treatment they choose not to use or be subjected to."