This is an archived article and the information in the article may be outdated. Please look at the time stamp on the story to see when it was last updated.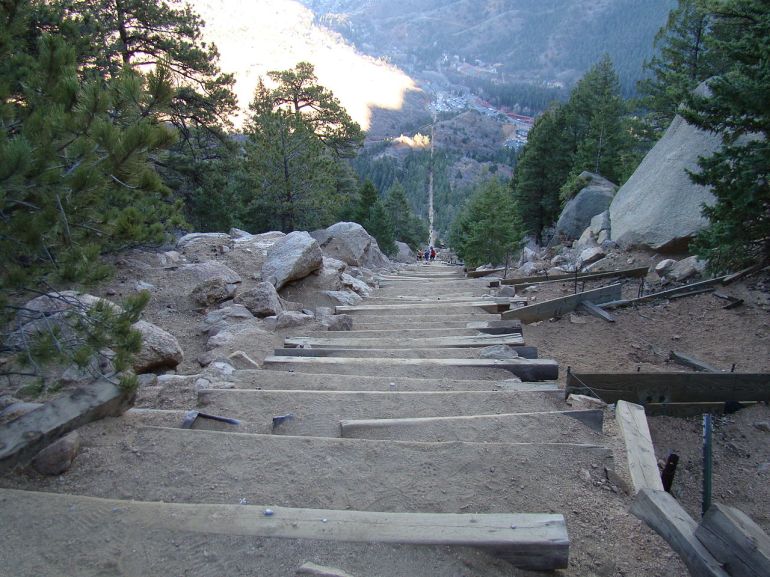 COLORADO SPRINGS, Colo. — Arguably one of Colorado's toughest hikes reopened to the public Friday morning.
The Manitou Incline, a roughly 1-mile trail that ascends 2,000 vertical feet reopened after undergoing repairs from last year's flooding.
The trail was closed for three months while workers conducted a  $1.5 million overhaul. It was scheduled to open at 10 a.m.

According to the Colorado Springs Gazette, workers wore climbing harnesses and replaced railroad ties and installed retaining walls.
A group of 12 to 18 laborers worked six days a week on the project. One laborer, Hugo Benitez of Timberline Landscaping, said he shed 25 pounds climbing the incline every day for work.