This is an archived article and the information in the article may be outdated. Please look at the time stamp on the story to see when it was last updated.
GREELEY, Colo. -- The man who pleaded guilty to driving drunk and causing a crash on Thanksgiving morning that killed a teenager and injured one other person was sentenced to 37 years in prison Friday.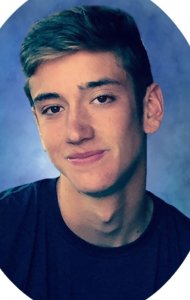 Alex Rodriguez of Fort Lupton pleaded guilty to vehicular homicide, vehicular assault and driving under the influence in the death of Kyle Nackos, 19, of Severance.
Family and friends of Nakos packed the Weld County courtroom on Friday. The sentencing took several hours because of all of the emotional testimony they provided.
Nackos was killed when Rodriguez was driving a 2004 Jeep Liberty southbound in the northbound lanes of Interstate 25 near Highway 7 and collided head-on with a 2014 Subaru just before 3 a.m. on Thanksgiving.
Nackos, 19, was a passenger in the Subaru and was pronounced dead at the scene. The driver, 16-year-old Nash Rider from Windsor, suffered life-threatening injuries.