This is an archived article and the information in the article may be outdated. Please look at the time stamp on the story to see when it was last updated.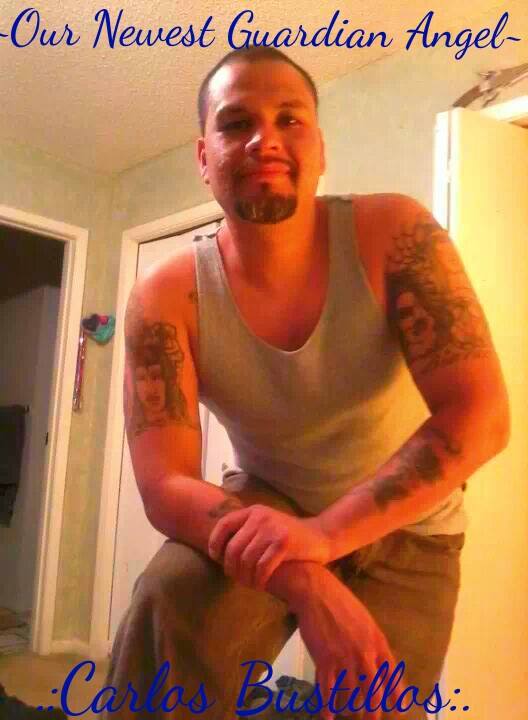 LONGMONT, Colo. — Friends and family gathered in Longmont Thursday night in the same place where a man died in a fiery crash.
About 100 people united for a candlelight vigil for 34-year-old Carlos Bustillos.
In life, Bustillos' family and friends were always waiting for him.
"Everyone was just waiting for his truck to come around and hear his truck. We knew that the party was on," says Bustillo's brother, Miguel.
It was also true in his death.
They gathered at a home before walking to the place Bustillos took his last breath.
"It just came so unexpected, so unexpected," says Miguel.
Bustillos died after suffering a seizure and crashing into an unoccupied plumbing supplies warehouse at 110 S. Bowen Circle Wednesday. His truck burst into flames.
His dog, Sugar, was found dead at his feet.
His children, 13-year-old Bianca, and 15-year-old Carlos, escaped from the truck and fire unhurt.
But they would not escape the horrific pain of losing their dad--even though they tried to get him out before flames pushed them back.
"They're destroyed. Their dad was everything to them," says Miguel.
They stand outside a gaping hole where Bustillos' pickup crashed.
Miguel offered a toast to the heavens—and poured a beer in his brother's honor.
Then, they lit candles for the man who lit up their lives.
The air was thick with sobs, grief and unanswered questions.
"This is the hardest thing to have to deal with. I love him. I love him. I love the family," says cousin Adam Oliva, who lead the group in prayer.
Bustillos' cousin then played Bustillos' favorite song, "Try Me" by James Brown.
"That's why he said, 'Try me, try me.' If you tried him, either you loved him or you didn't," says cousin Nick Martinez.
But he says most people did love him.
And it warms his father's heart—even as his heart is broken.
"My son, he was a good kid. He loved everybody. He loved his family. Loved his friends …We have a lot of support and we want to say thank you to everybody," says Pablo Bustillos, Carlos' dad.
The family says Carlos did not have a long history with seizures. They say they just started this past summer.
The family is working on setting up an account to help pay for funeral expenses.