This is an archived article and the information in the article may be outdated. Please look at the time stamp on the story to see when it was last updated.
GREELEY, Colo. – Nearly 33 years to the day, a Greeley woman walking home from a late-night shift was forced into an alley by two men, repeatedly sexually assaulted and abandoned in the downtown area.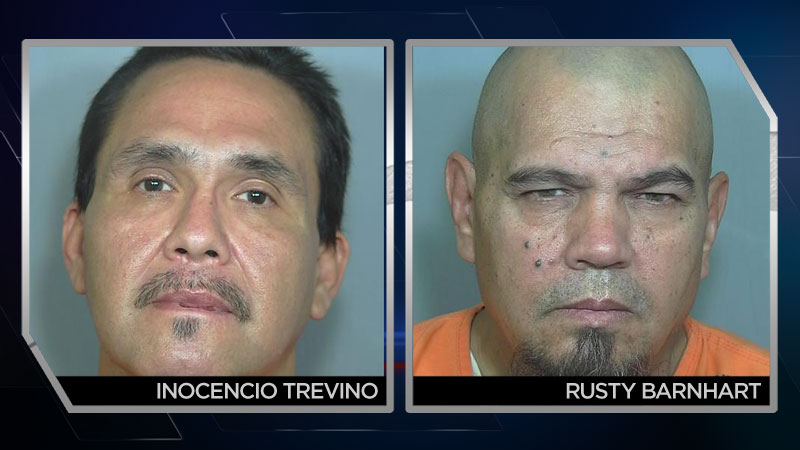 The brutal attack happened on July 31, 1984, and for more than three decades, the suspects got away with it.
But thanks to ever-evolving forensic technology, one of those men is now held responsible.
Rusty Barnhart, 57, was sentenced to the maximum of 24 years.
He was convicted in May of second-degree kidnapping, the only possible charge due to the statute of limitation on sex assaults.
"Thirty-three years ago, he changed the victim's life forever," said Deputy District Attorney Tammy Love at today's sentencing. "While she was imprisoned in the trauma that he inflicted on her, the defendant was completely free. He got away with it for almost 33 years, but he's not getting away with it today."
According to police, the victim was walking home from work late that night in 1984 when two men pulled her into an alley and sexually assaulted her.
The case went cold for three decades until 2014 when a new state law required law enforcement to test all unsolved rape kits.
Two DNA hits came back belonging to Barnhart and his co-defendant Inocencio Trevino, whose case is scheduled for trial in August.
"He chose to rape me that night, and 33 years later he chose to take me to trial," the victim said about Barnhart at today's sentencing. "My entire personality changed over the years. I became detached from my life. I couldn't be the mother I had been before…I even became suicidal. He did that to me."
Talking about the heinous nature of the crime, Weld District Court Judge Thomas Quammen said the maximum sentence is necessary. "Unfortunately, there are men in our culture who don't understand that woman are not here to be their toys," he said. "You're going to deserve to serve every day of that sentence because when you're done the victim's sentence is not over yet."