This is an archived article and the information in the article may be outdated. Please look at the time stamp on the story to see when it was last updated.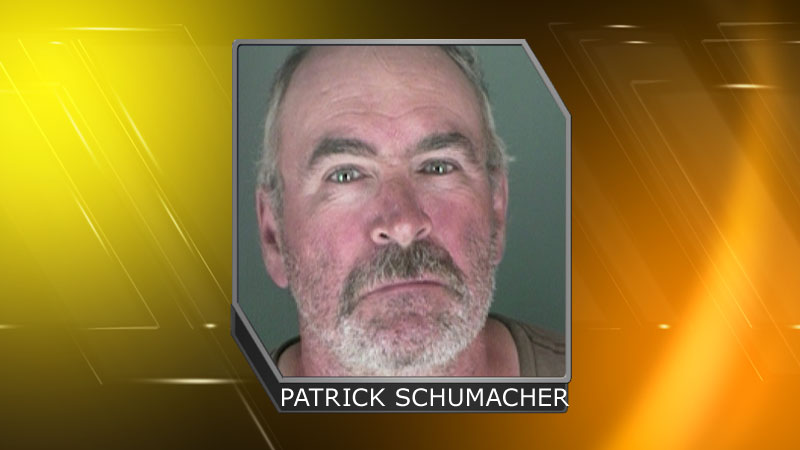 BOULDER, Colo. — The man who was arrested Monday after police found him riding his horse drunk through the streets of Boulder was reunited with the steed on Tuesday.
Patrick Neal Schumacher, 45, of Colorado Springs was taken into custody after University of Colorado police noticed he was too intoxicated to ride his horse near 14th Street and College Avenue at about 2:15 p.m.
Authorities also found that he was carrying a pug-type dog in his backpack, and a small black powder pistol and beer cans in his saddle bag.
Schumacher told police he was riding his horse to his brother's wedding in Utah because he he couldn't find his driver's license. That's a 600-mile car trip.
After Schumacher was reunited with both Dillon and Bufford Tuesday morning, he continued his journey to Utah.
RT @CUBoulderPolice: Dillon, Bufford released to owner today. Patrick off to Utah. #boulderhorse #boulder #cuboulder pic.twitter.com/V6w0Ffqxb8

— KDVR FOX31 Denver (@KDVR) September 10, 2013
Witnesses said the man hit the horse hard enough that it reared up on its hind legs. "University of Colorado police officers later saw the man near Broadway and College Avenue riding his horse, Dillon, while carrying his dog, a pug named Bufford," a CU police statement says. "Officers observed that the rider was slumped to his right side as he crossed streets and forced pedestrians off the sidewalk."
When asked about witness reports of striking his horse, Schumacher said that "he was just trying to hit a fly on Dillon's head," police said.
Schumacher's horse and dog were impounded, and he was arrested on the following charges:
– Animal cruelty (Class 1 misdemeanor)
– Prohibited use of weapons (Class 2 misdemeanor)
– Riding a horse while under the influence of alcohol (Traffic infraction)
– Reckless endangerment (Class 3 misdemeanor)