This is an archived article and the information in the article may be outdated. Please look at the time stamp on the story to see when it was last updated.
KEENESBURG, Colo. -- A 43-year-old man and his 14-year-old son are dead after a five-hour standoff Monday night into Tuesday morning, the Weld County Sheriff's Department said.
It looked like just about the whole town of Keenesburg showd up at Schey Park Tuesday night to remember and honor 14-year-old Keith Kilker.
Sheriff's deputies tried to arrest a suspect, 42-year-old Shawn Kilker, on a kidnapping warrant about 6:30 p.m. Monday at 455 E. Kaiser Ave. The man then barricaded himself inside a home and the SWAT unit was called out about 8:30 p.m.
Reverse 911 calls were made alerting residents to stay away from the area, but no evacuations were made. SWAT crews were able to get two males and one female out of the front entry of the home safely, but a juvenile male and the suspect remained inside the home.
The sheriff's department said the juvenile at one point got on the phone with negotiators but refused to leave, saying he was there on his own accord. Family members say they think the teen believed his father would not hurt him.
Negotiations continued through night . About 1:30 a.m., negotiators said all contact had ended. A pole camera was inserted through the door, and the suspect and juvenile were seen being unresponsive on the floor. SWAT crews then entered the home and found both males dead.
Investigators are coming in and out of home wearing gas masks. @GoodDayCO @ch2daybreak pic.twitter.com/HgrXDOZS0M

— KPRC Cathy Hernandez (@KPRC2Cathy) August 5, 2014
Deputies say Kilker was wanted for kidnapping his wife July 30. She got away and was not injured. Deputies say the man did not show a gun during the standoff, but from what his wife told deputies, they considered him armed and dangerous.
Police believe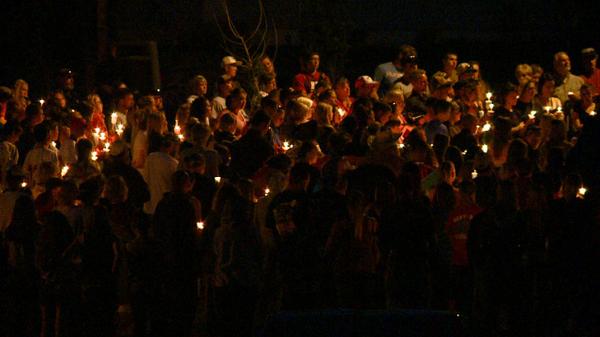 Kilker shot his son and then turned the gun on himself.
[googlemaps https://maps.google.com/maps?f=q&source=s_q&hl=en&geocode=&q=455+East+Kiser+Avenue,+Keenesburg,+CO&aq=0&oq=455+kiser+keens&sll=39.764339,-104.855112&sspn=0.48928,1.056747&ie=UTF8&hq=&hnear=455+E+Kiser+Ave,+Keenesburg,+Colorado+80643&ll=40.111345,-104.512388&spn=0.975206,2.113495&t=m&z=10&output=embed&w=725&h=575]