This is an archived article and the information in the article may be outdated. Please look at the time stamp on the story to see when it was last updated.
DENVER — A suspected bank robber has filed a $10 million lawsuit against the FBI, the city of Denver and its police department for false arrest, excessive force and malicious prosecution.
"I had a normal life and now all of a sudden I'm homeless and I look like this," Steve Talley said.
Talley has been the focus of several FOX31 Problem Solvers stories after he was arrested twice for a bank robbery where charges were later dismissed.
Talley is represented by the same New York firm that won $40 million for the teens knows as the Central Park Five. The teens falsely arrested for a 1989 Central Park rape case made national news.
Talley has been homeless for the past two years and he blames Denver police.
Talley's legal troubles began in September 2014 after he was arrested for a pair of bank robberies.
Denver detectives arrested him based on surveillance video that appeared to show the same suspect robbing two banks, four months apart.
His federal lawsuit for wrongful arrest, obtained by the Problem Solvers, says police didn't exactly go easy on him when they picked him up for allegedly robbing two banks in May 2014.
"I have the fractured penis. That's a permanent injury. They told me I need reconstructive surgery the four broken ribs," Talley said. "I have tinnitus from flash bang grenades. The knocked out teeth."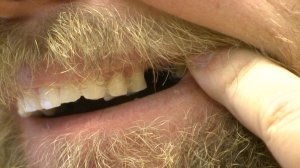 Talley was also booked for assaulting a police officer. In the video, the suspect is seen struggling with the bank guard before he gets away.
Police said Talley was the same man who robbed a second bank four months later, after his ex-wife said she recognized him in both videos.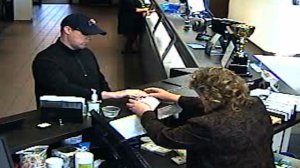 "I haven't seen my kids in two years because of this," Talley said.
Prosecutors eventually dropped the charges when Talley was able to prove his alibi with a time stamped recorded phone call showing he was at work during the first robbery.
But months later, relying on FBI facial recognition technology, Denver prosecutors refiled robbery charges for the second bank.
The FBI technology didn't identify a mole on the suspect's right cheek that Talley clearly has.
Then, the FBI used a height analysis to compare Talley to the man in the video — only to discover Talley was 3 inches too tall to be the suspect.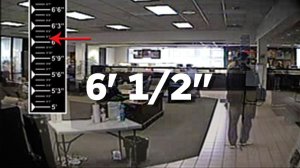 "I'm the wrong height, I'm the wrong body type, I'm the wrong weight, I don't have scars on my hands," Talley said.
"He was guilty before he was proven that he was innocent," bank teller Bonita Shipp said. "He was an innocent man. He didn't do it."
Shipp is the bank teller from the second robbery, who said she noticed through the suspect's clear gloves, strange markings on his hands.
Initially, Shipp told police she was 85 percent sure Talley, who was the third suspect in the photo lineup, was the suspect.
The Photo Lineup used to arrest a man w/Bank Robbery. Steve Talley now suing @DenverPolice for $10M. #kdvr 5pm pic.twitter.com/ADTFJjaG8o

— Rob Low (@RobLowTV) September 15, 2016
However, she said that was only after she said Det. Jeffrey Hart told her he had already arrested Talley, and pointed to him in the lineup. That earned Hart a reprimand from internal affairs.
When Shipp later saw Talley in person in court, she testified he was not the man who robbed the bank.
It took months, but eventually prosecutors dropped the second bank robbery charge for the second time. By that time, Talley said it was too late to revive his career as a financial broker.
"Obviously, they destroyed my career," Talley said.
Talley said he still spends his days at the downtown library, applying for jobs online.
"I essentially just collect rejection letters now," he said.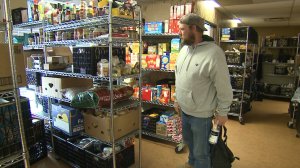 Talley gets his food from food banks and shelters, but hopes one day to taste victory in a courtroom.
"I'm looking forward to my day in court," he said.
The Denver Police Department won't comment on the lawsuit. Neither will the FBI nor Denver prosecutors.
The Denver District Attorney's Office has government immunity for the most part and for now is not named in the lawsuit.