This is an archived article and the information in the article may be outdated. Please look at the time stamp on the story to see when it was last updated.
CASTLE ROCK, Colo. — The driver accused of killing a Colorado State Patrol trooper pleaded not guilty in a Douglas County courtroom on Friday morning.
Noe Gamez-Ruiz of Denver is charged with careless driving resulting in death and failure to yield the right-of-way to an emergency vehicle in the Nov. 25 crash that killed trooper Cody Donahue.
Gamez-Ruiz will go to trial on Nov. 27.
Donahue was killed after being hit by a food truck driven by Gamez-Ruiz while he was investigating an accident on the shoulder of northbound Interstate 25 south of Castle Rock.
Gamez-Ruiz had room to move to another lane but did not, according to court records. He died instantly. The Colorado State Patrol said Donahue was wearing a reflective vest when he was killed.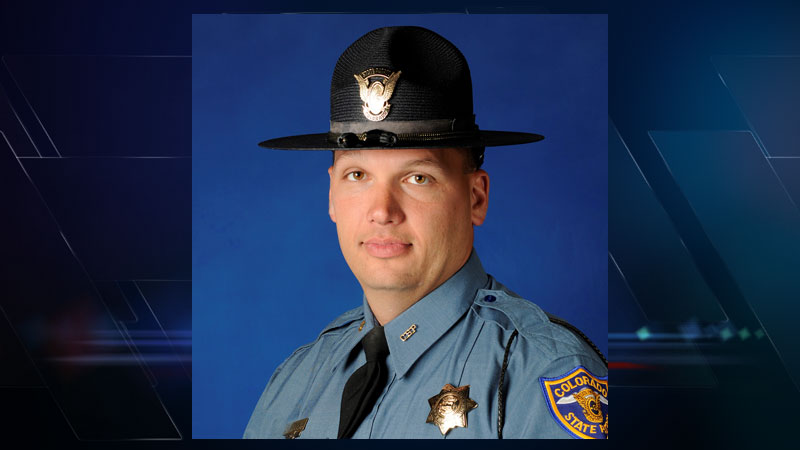 On June 1, Gov. John Hickenlooper signed the Move Over for Cody Act that honors Donahue and increases fines for drivers who do not move over for first responders.
The law strengthens the penalties against drivers who do not move over for law enforcement, nonemergency and utility workers, and tow truck drivers.
Drivers who fail to move over and, as a result, injure another person, can be charged with a Class 6 felony. If a person dies, the driver could face a Class 1 felony charge.
The move over enforcement was sparked by the deaths Donahue and trooper Jamie Jursevics.
Donahue was a father of two and had been with the Colorado State Patrol for 11 years. Jursevics was survived by her husband and 8-month-old daughter.